Selena Gomez, Bill Murray, Adam Driver, & Many More Battle Zombies In 'The Dead Don't Die' Trailer!
Written by Katie Marzullo. Published: April 01 2019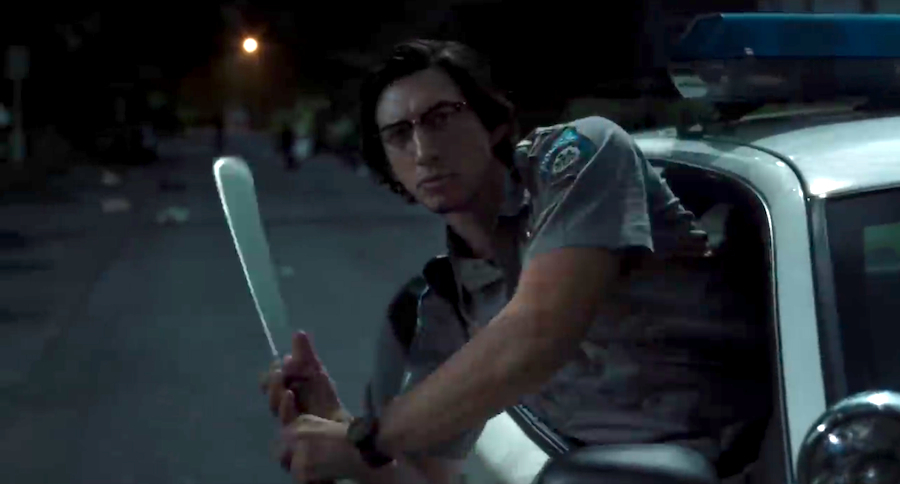 Adam Driver, Bill Murray, Selena Gomez, and a pack of zombies walk into a graveyard…
No, it's not a bad April Fool's joke, it's the trailer for Jim Jarmusch's new movie The Dead Don't Die, and it looks like a scary good time!
If you're a fan of the undead, deadpan humor, and classic B-movie horror, then this joint will be right up your alley. No official plot synopsis has been released, but judging by the trailer, this is your typical zombies-invade-a-small-town-and-the-citizens-and-local-police-have-to-come-together-to-defeat-them yarn, but with that particular Jarmusch brand of cheeky surrealism. What the story might lack in originality, it more than makes up for with an all-star cast who are more than capable of delivering the script's (also written by Jarmusch) wry dialogue.
Driver and Murray, along with Chloe Sevigny, play the local cops trying to crack the case (though it seems like Driver has it figured out pretty quickly), and they are joined by the likes ofTilda Swinton as a katana-wielding mortician,Steve Buscemi as a farmer, and Iggy Pop and Carol Kane as zombies. We also got some Danny Glover, Rosie Perez, RZA, and Tom Waits thrown in there for good measure.
Seriously, this trailer had me at "GHOULS."
Find out what the heck The Dead Don't Die is really all about when it hits theatres this Summer (June 14)!
(Image via Focus Features)
- Katie Marzullo, YH Staff Editor