Seeing Double: Fun Facts About Celebrity Twins!
Written by Bianca Stitch. Published: October 03 2014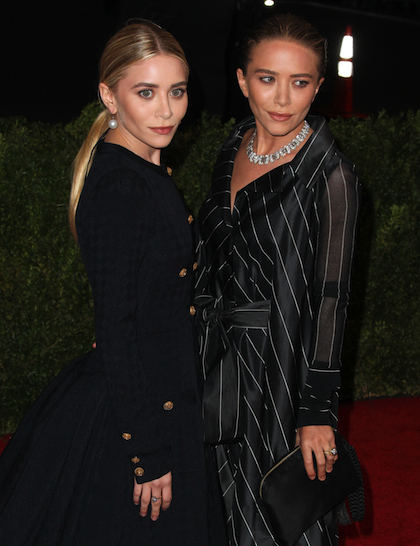 Did you grow up with the Olsen twins, the Mowry twins, or the Sprouse twins? In the entertainment industry they can be double the trouble or double the fun. Check out some interesting facts about these three set of twins!
The Olsen twins (Mary-Kate and Ashley):
- Mary-Kate and Ashley landed the role as Michelle on "Full House" because they were the only babies who didn't cry on set.
- The producers of "Full House" didn't want anyone to know twins played the role of Michelle, and so they credited them as Mary-Kate Ashley Olsen in the credits.
- At the age of six, they became the youngest producers in Hollywood in the year 1992.
- They are not identical, believe it or not. They are fraternal twins, yet still rather difficult to tell them apart, especially as children.  
- Ashley is the younger twin by two minutes.
Mowry twins (Tia and Tamera):
- Tia and Tamera were born in Germany, and at the age of 12, they moved California.
- Tamera is the older twin by two minutes, and the two are identical twins.
- You can tell them apart because Tamera has a mole on her left cheek. In the WB hit series "Sister Sister", the producers didn't want any physical differences, so for the first three seasons, they made a fake mole for Tia.
- Both sisters studied Psychology at Pepperdine University after "Sister Sister" came to an end.
Sprouse twins (Dylan and Cole):
- Dylan and Cole Sprouse scored their first acting job playing the role of the baby, Patrick Kelly, on the show "Grace under Fire".
- Their second dual role was at the age of 7, when they played Julian in the Adam Sandler film Big Daddy. They were also the first set of twins to audition for the role.
- The two also have their own band called the Sprouse Bros, and a magazine, clothing line, and books with their band name.
- Dylan, with the help of the Olsen twins, has started his own male fashion line.
- Dylan and Cole were born in Italy and moved to U.S. shortly after and have dual citizenships.
(Photo via FayesVision/WENN)
- Bianca Stitch, YH Staff