Sam Smith Tapped to Croon the Next James Bond Theme Song!
Written by Kevin Donaldson. Published: September 08 2015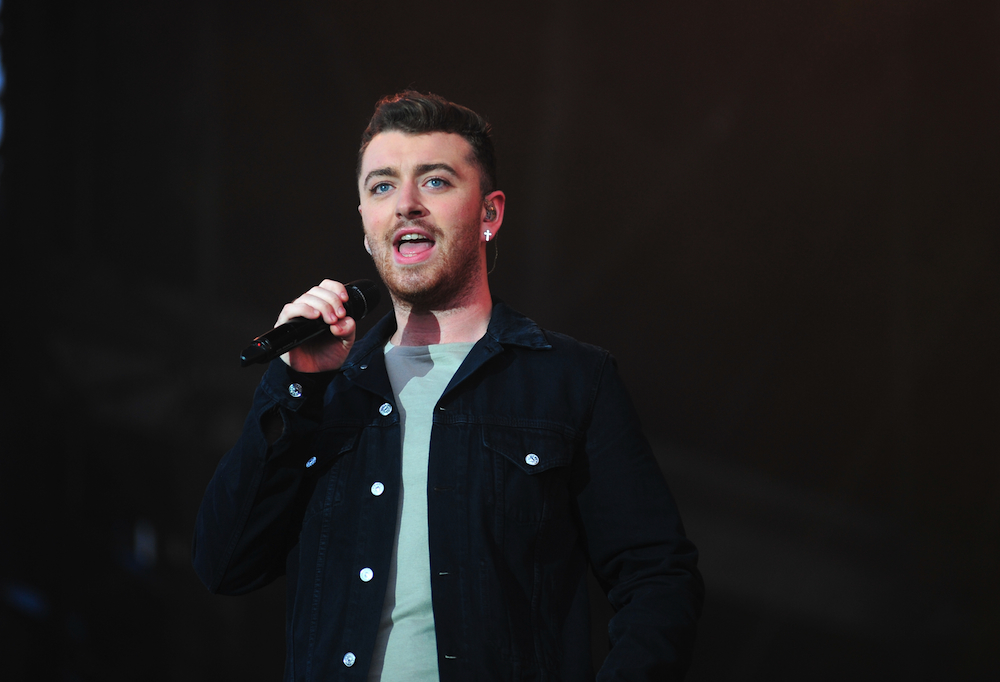 If you like James Bond movies, then you know that a staple of them (besides 007 getting drinks shaken not stirred) involve him doing promotional material for the movie with Heineken and random watch companies and sleeping with many female friends and enemies alike. But perhaps more ingrained is that every movie has a different theme song directly relating to the plot, often sung by famous and, with very exceptions, British musicians. It is quite often too that the song's title is directly taken from the name of the movie, but this isn't always strictly the case. Case in point, the upcoming Bond movie Spectre, for which producers Michael G. Wilson and Barbara Broccoli have enlisted the talents of Grammy-winning British singer Sam Smith.
The song's title is, curiously enough, "The Writing's on the Wall", as in the writing IS on the wall. What is this writing? I guess Smith will clue us in shortly, or we'll have to wait for Spectre to come out to find out! Oftentimes with Bond films, the theme directly plays a part in the story. Sometimes it can be heard during the film itself, or the title is directly related to something specific in the movie, which goes without saying if the theme's name is directly taken from the film's title. But it could be a while before we find out exactly what it means if the main clue comes up during the film's release. But how will this one play a part in the film? Maybe we'll see Smith have a cameo… or better yet play Bond's sidekick and constantly whistle and/or croon this little ditty, especially during life or death battles. That's what I go to see a Bond movie for.
As for the producing team of Wilson and Broccoli, they are very happy with landing Smith and the final result, which was co-written byJimmy Napes. They have called it an "inspirational song" with "extraordinary vocal talents". Smith went on to make comments of his own about the project, saying, "I am so excited to be a part of this iconic British legacy and join an incredible line up of some of my biggest musical inspirations. I hope you all enjoy the song as much as I enjoyed making it." This song marks the first time a solo male British artist has recorded a Bond theme since 1965!
Spectre is set to be released on November 6, while Smith's "The Writing's on the Wall" will be released on September 25. So gear up and listen to that tune, because soon you will hear it playing over many commercials for watches and imported beer!
In the meantime, check out some of these other classic Bond jams! Which is YOUR fave?
(Photo via Tim Edwards/WENN)
- Kevin Donaldson, YH Contributing Writer