Robert Rodriguez Bringing VR To Feature-Length Films With 'The Limit'!
Written by Kevin Donaldson. Published: November 26 2018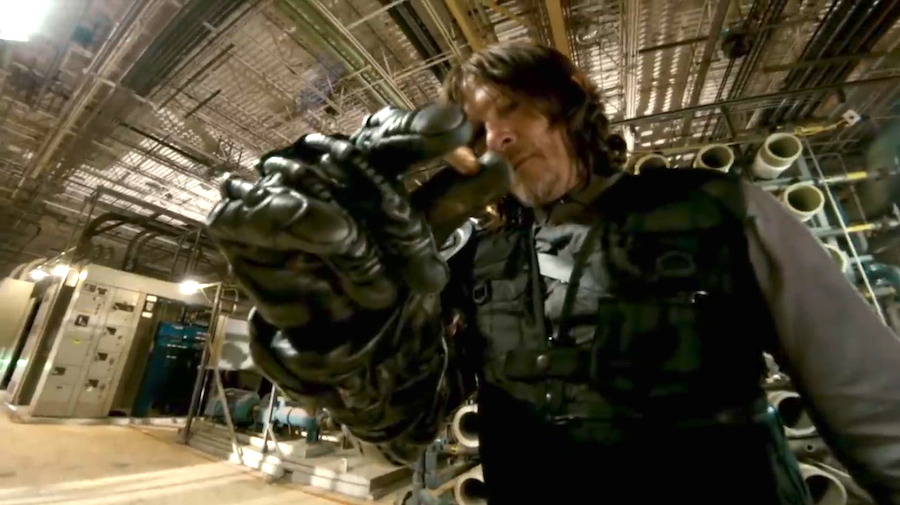 Virtual Reality, or VR, is steadily making it's way to the mainstream. Sure, the technology is still new, but it is surprisingly not too shabby in price. However, mainstream film entertainment hasn't quite hit it there yet. VR has mainly been limited to video games and shorter form of film entertainment (let's not forget the dirty film secret that there is also a certain video sharing website that has famously gone up and down in traffic, depending on video game releases and "Game of Thrones" premieres, that has dabbled in this for some time already), but slyly throwing a a bigger project out there recently is Sin City and Planet Terrordirector Robert Rodriguez.
Rodriguez released a trailer the other day for his VR film The Limit. It seems to be the first feature length film that also stars established actors, including Norman Reedus of the "The Walking Dead" series and Michelle Rodriguez(no relation that I know of) from the Fast and Furiousfranchise. The high-octane action seems like Rodriguez is looking to set off a possible VR trend right with balls-to-the-wall action and maybe not being too concerned with plot. After all, something like VR should be immersive and visual, and a good starting ground would be to go over-the-top with it by making viewers feel like they're in a video game, which brings me to the next star of the film… YOU! No seriously. Sure, you're paying to be in and you won't get a trailer, but seems like fun:
What does something like this mean overall? It could usher in a new beginning for filmmakers who have always wanted to dazzle audiences by bringing them into an exciting fictional world. When directorJames Cameron spoke about Avatar when he introduced a new way for 3D movies to be made, he more or less spoke about that exact same notion, to bring audiences into another world. With a bigger release to VR in The Limit now available, then there's only room for growth from now on.
STX is the company behind this project and has already announced two more upcoming VR projects. The first is a Jay and Silent Bob comedy fromKevin Smith, and the other is an unnamed action-comedy starring Dave Bautista. Neither of which appear to have release dates, but with STX already planning on more projects, perhaps something huge will come out of the woodwork.
(Image via STX Entertainment)
- Kevin Donaldson, YH Contributing Writer