Reese Witherspoon Sheds Light on Topics Relevant to Women in New Podcast!
Written by Diego Pineda. Published: May 04 2018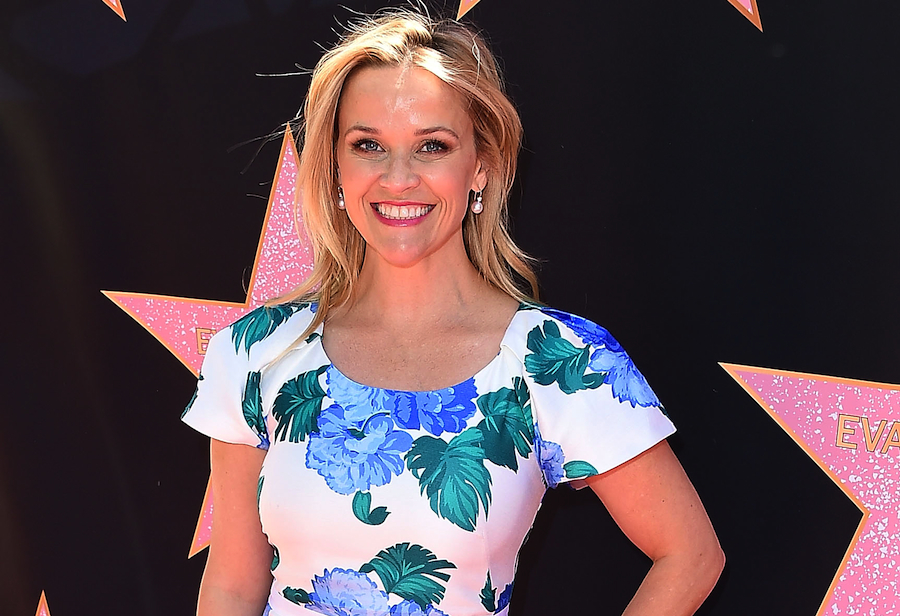 Reese Witherspoon
is bringing more girl power to another medium that is not television or movies. She is now making her own podcast called
How It Is
, a podcast by women and for women meant to empower its audience! This is another project to add to Reese's list of current projects besides acting, producing, having her own "Jeopardy!" category, and running a book club. How can she balance everything at once? Who knows, but we're glad she's constantly trying new things to reach her audience on different platforms!
How It Is is meant to bring women stories and shed light on them. The women featured in the podcast range from high-profile celebrities to activists and ordinary women. This podcast is being produced by Reese's media company, Hello Sunshine, which focuses on stories that celebrate women. It is hosted by actress, author, and activistDiane Guerrero ("Orange is the New Black"). Diane could not be a better fit for this role! Besides her achievements in acting, she has also sparked conversations with her book In the Country We Love, in which she tells the heart-wrenching story of how her parents were deported to Colombia when she was younger and how she came home to find them already gone.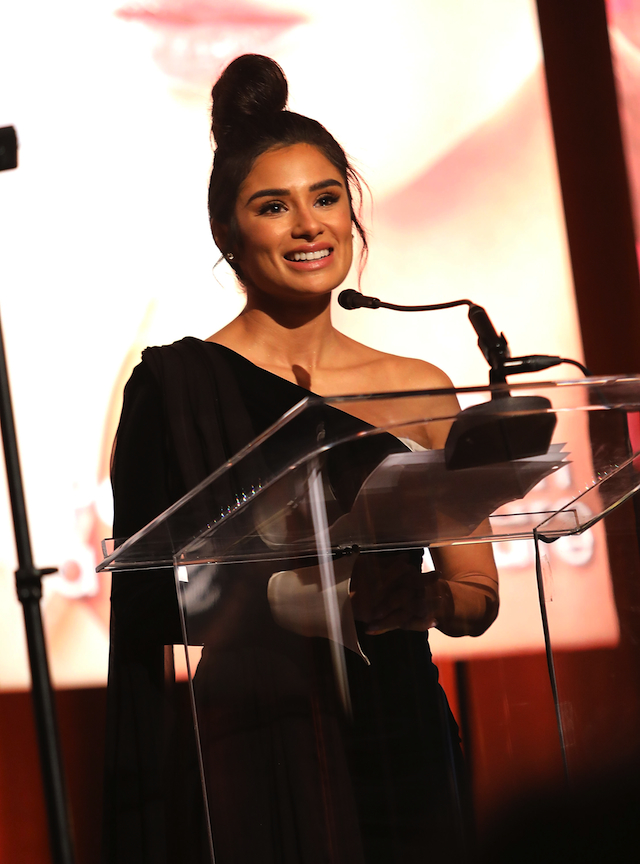 (

JC Olivera/Getty Images)
Some of the women featured in the first episode of How It Is are:Tarana Burke, who began the #MeToo movement;Lena Waithe, who was the first black woman to win an Emmy for comedy writing in her work in "Master of None"; and Gabrielle Union. Other people to be featured in the podcasts include Reese herself, best-selling author Glendon Doyle, journalistAnna Holmes, and comedian Jenny Yang.
The topics to be covered in this podcast are meant to be relatable to women and that can spark conversations. The first one released on April 25 was titled "Anger" and the second one "Grey Area". Other topics include freedom, finding a voice, and having power. In the times of #MeToo and Time's Up, we are here for this podcast that is allowing women from all paths of life to come together and share their stories.
Reese's Book Club x Hello Sunshine has dealt with books about life and parenting. She recently announced that she and Kerry Washington will be bringing Little Fires Everywhere by Celeste Ng as a limited series. We cannot wait for Season 2 of "Big Little Lies" and to learn more about the show on "Little Fires Everywhere."
The first season of How It Is consists of five 30-minute episodes. Be sure to give it a listen! It is now available on Apple Podcasts!
(Image via Steve Granitz/Getty Images)
- Diego PIneda, YH Contributing Writer