DreamWorks Animation Properties We'd Love to See as Universal Studios Attractions!
Written by Sarah Osman. Published: May 03 2016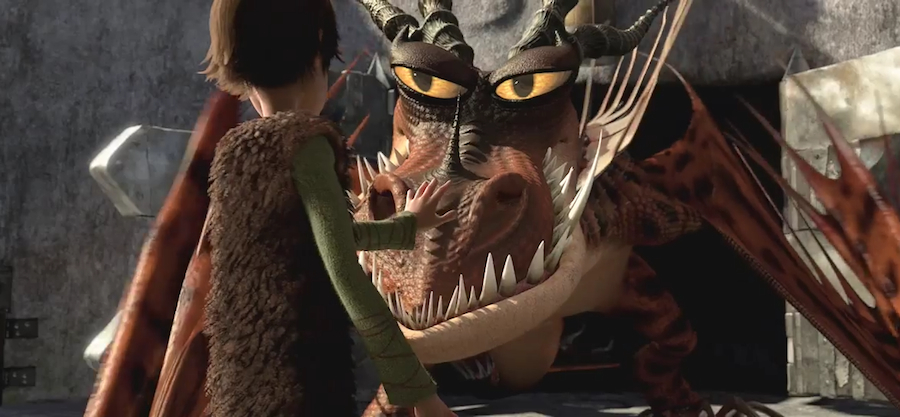 Here's some exciting news for you animation fans: NBC Universal recently purchased DreamWorks Animation from founder Jeffrey Katzenberg for a whopping $3.8 million. While Katzenberg will be stepping down as the man-in-charge, he will stay on board to serve as a consultant. By acquiring DreamWorks, NBC Universal will now have access to numerous properties, such as Kung Fu Panda, Shrek, and Madagascar. Not only will they be able to make even more sequels, but they will be able to create exciting new theme park rides based on the films. While theme parks already have a Shrek-themed attractions (and Universal Studios Hollywood has a Minions ride), this will open up opportunities for more of the DreamWorks to be integrated into the attractions. Here are a few of the rides I would like to see based on DreamWorks films!
Penguins of Madagascar
While all of the characters in Madagascar are great fun, we all love the penguins. Skipper, Kowalski, Rico, and Private became so popular they even received their own movie. While it's difficult to tell exactly what their profession is, we do know that the penguins are masters of breaking into places and hijacking ships. A ride in which the penguins take over from the other characters ofMadagascar (and use it to try and track down some Cheezy Dibbles) could be not only fun, but adorable. The Minion ride currently focuses on the minions (you are "turned" into a minion) but smoothly incorporates the other Despicable Mecharacters. This could work quite well for the Penguins of Madagascar.
How to Train Your Dragon
What could easily become the newest thrill ride, How to Train Your Dragon easily lends itself to a ride adaptation. The film includes dragons, dragon chases, flying dragons, dragons breathing fire -- I want to see these dragons come to life (or at least make me feel like they're real). How to Train Your Dragon could work well not only as a 3D motion simulator, but also as a traditional roller coaster. Imagine all the drops and wild turns as you try to escape a fire-breathing dragon (maybe it could actually breathe fire... or not, since these dragons tend to be more friendly).
The Croods
AlthoughThe Croods isn't one of the most well-known DreamWorks films, that doesn't mean it should not get some theme park love! I'm not sure The Croods would work as well as a traditional ride (or even a 3D one), as trying to escape giant prehistoric creatures could be terrifying, but I do think it could work well as an expansive playground. The Croods is one of the most beautiful films DreamWorks has made, so it could be interesting to see how that beauty is shaped into the form of a playground. The film includes tropical forests and sparkling pools, which could be easily transformed into pools to splash in and trees to climb for the kiddies. If anything, it would give parents a moment to rest their feet.
Other Possibilities: Kung Fu Panda, Monsters vs. Aliens, Wallace and Gromit: The Curse of the Were-Rabbit
Which DreamWorks attractions would you like to see turned into Universal Studios attractions?
(Screenshot via YouTube)
- Sarah Osman, YH Contributing Writer