Q&A: Jet Jurgensmeyer
Written by Amanda Baltazar. Published: November 03 2015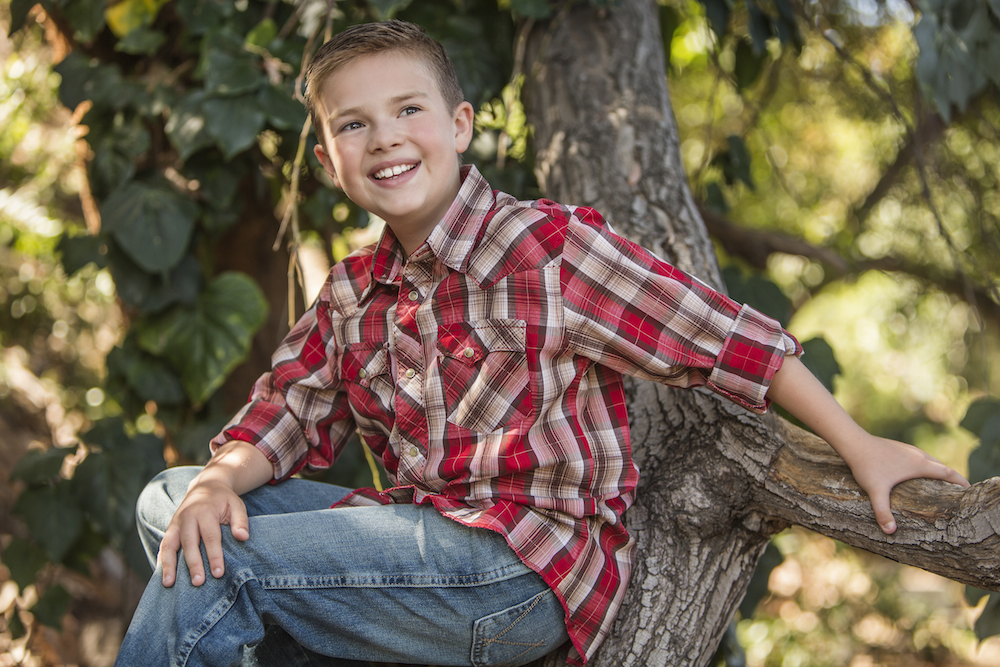 Jet Jurgensmeyer is a young actor on the rise! At the tender age of 10, he already has a resume that anyone would envy. He appeared in a film starring Sean Astin andJon Voight called Woodlawn, as well as lending his vocal talents to a number of animated projects and he has even starred in a mini-series called "Jet's World".
Somehow this video stressed me out and put me at ease at the same time. I don't want to take the G.R.E.!!! Whoa, sorry... Back to business. At his young age, Jet is already giving us older folks some quality advice. We were lucky enough to ask him a few questions and found him to be mature, energetic, and wise beyond his years. We also got the scoop about his latest project, the Disney Channel remake of the 1987 film, Adventures in Babysitting!
YH: Tell us about your character, Bobby Anderson, in Adventures in Babysitting and what it was like working with Sabrina Carpenter and Sofia Carson.
JJ: Bobby Anderson is very creative. He is a wannabe chef and always loves to find new ways to make interesting recipes. Filming with Sabrina and Sofia was amazing. We always had fun together. They are both older than most of us, but they still hung out with us. They never made us feel left out. They always included us. I really just can't tell you how much we laughed, sang, danced, and played every single day. It was just the best experience ever!
YH: You're about to turn 11 and you've already worked on so many projects! Which has been your favorite one to work on so far?
JJ: I get asked this quite a bit. I always say I can't pick. I have had so much fun on all of them and met so many interesting people. I would tell you that the bonds I made in Adventures in Babysitting with all of the cast is something I will never forget. We all became so close and we still stay in contact and hang out. So, that would be right up there at the top of my list.
YH: You just worked on the film Woodlawn. Can you tell us what it was like working with Sean Astin and Jon Voight? Did they give you any advice?
JJ: I had actually worked with Sean on a Disney animated show back when I was 5 years old. He was always really nice to me. When we saw each other on the set of Woodlawn, it was great. One of my favorite movies is Rudy, and one night we were filming at Legion Field, and in between takes, we started throwing the football around. I couldn't believe I was actually playing football with Rudy. Sean has just always told me to have fun. Jon Voight and I were only around each other one night at dinner. I was so shocked to see him because I know he is a legend. I sat across at another table and didn't even talk to him. Just knowing that I am in a movie with him is really amazing to me.
YH: What do you like to do during your down time on set?
JJ: I always try to keep a soccer ball, football, or something in my trailer. When we get our breaks from school, we will throw the ball around. I worked on a project with Bug Hall [The Little Rascals] one time. He gave me a set of harmonicas and told me that is how he passed the time and chilled out as a kid. I am going to have to try those out on set.
YH: If you could work with any actor/actress, who would it be and why?
JJ: I have always wanted to work with Tom Hanks. I like the fact that he not only acts in films, but does voiceover work too. I do both too. I think it would be so cool to get to do a project with him. I think I could learn a lot and he seems like a really fun guy.
YH: We've seen you holding a guitar in a few Instagram pictures. Will we be hearing you play music any time soon?
JJ: I have always been into music. That is how I actually started in the business, by getting on stage singing and telling jokes. I love to perform. I have really been learning more on my guitar. Yes, you will be hearing some music from me soon.
YH: What is your favorite thing about being an actor?
JJ: I love getting to play different parts and be different people. I especially love it when you get to play a real person. InWoodlawn, I got to play Todd Gerelds. The real Todd was on set. He is now a grown man, but getting to talk to him about his experiences made it even more interesting for me.
YH: What advice do you have for any other kids out there who want to act in TV/films like you?
JJ: You always have to work hard and practice. I try to watch other actors and learn from them. That helps me get better at my craft. My parents have always told me from the beginning that, as long as I am having fun, they will support me. I would say that is really important. I have seen some actors who don't seem like they are having fun. They just want to be famous, and I think that shows. I feel really bad for them. Acting can be some of the greatest experiences ever, but you have to be dedicated and have  fun. 
YH: What upcoming projects do you have going on that we can all look forward to?
JJ: I do a lot of voiceover work. I do "Bubble Guppies" and "Shimmer and Shine" for Nickelodeon. My parents actually produce some projects, and we will be doing more of those in the next year. I also plan to have some short films of my own on YouTube and have some music out.
Be on the lookout for Adventures in Babysitting on the Disney Channel in early 2016!
Keep up with Jet on Twitter, Instagram, Facebook, and his official website!
(Photo via Bobby Quillard Photography)
- Amanda Baltazar, YH Contributing Writer