Q&A: FilmBreak.com President Taylor McPartland
Written by Sarah Osman. Published: July 18 2013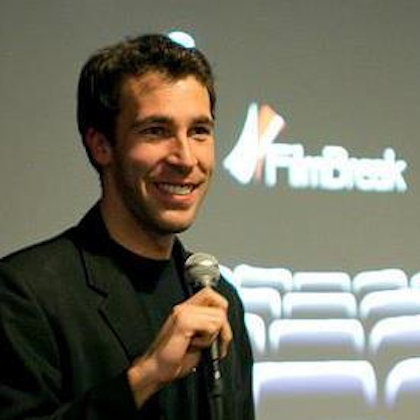 Taylor McPartland
is the co-founder and President of
FilmBreak.com
, a website that connects filmmakers with their fans. Essentially, FilmBreak is the world's largest data-driven virtual studio that offers filmmakers (whether they are seasoned studio pros or complete newbies to the world of filmmaking) a marketing and distribution platform. Two of FilmBreak's most unique features are its Hype Meter and the FilmBreak Score, which allow filmmakers to actively identify, build, and engage their audience.
I checked out FilmBreak's site, and there are some really interesting projects to check out on there. Taylor himself is a former filmmaker and has substantial experience as a screenwriter and producer. During our interview, Taylor told me about some of FilmBreak's newest developments, a few of the films they've had the chance to promote, and why filmmakers should start marketing their films as soon as humanly possible!
YH: Tell us a little bit about FilmBreak.
TM: FilmBreak is a data-driven social marketing company that allows filmmakers to build and engage their audience early on in the filmmaking process and throughout the actual making of the film. By engaging fans through contests, Facebook, Twitter, interviews, live videos from set, etc., the filmmakers can build an excited fanbase around the project. When the film is released, fans will be eager and ready to buy tickets and see the film. The goal of that is to increase revenue. This also decreases market costs, because we're able to provide in-depth profiles about that particular audience. So we can tell the filmmaker that their audience is in this country, they are this age, they like these TV shows, these movies, etc.... we will break it down for them. So, if the filmmaker wants to do a 10-city theatrical release for their film, they know what ones to hit. Or, if they want to do Facebook apps, they know what demographics to hit. That's the short version of it.
YH: You are unveiling a new project where FilmBreak will be the hub of all social media for clients. Can you tell us a bit more about this, and how this new development will help filmmakers?
TM: This is a new project we are beginning to unveil. FilmBreak is free for everyone to use, whether you are a professional filmmaker part of a studio or not. You are welcome to use FilmBreak to build your platform, find your audience, and market to your audience. That platform is entirely free to use. The new project is a social media service, where the FilmBreak team will actually take a hands-on role in the social media management of the film. We will help you figure out your objectives and what exactly you want to get out of this campaign. We'll then manage your social media ecosystem. We'll use FilmBreak as the hub, and we will manage your Facebook, Twitter, blog outreach, contests, etc. We'll work with you to maximize your film's impact on the industry.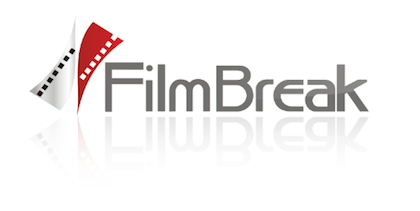 YH: How exactly did the idea of FilmBreak come about?
TM: I used to be an independent screenwriter and producer. I had the idea because I was working on these projects, and I realized that there were a lot of plot holes in the system. There were far too many digital tools available to the modern filmmaker that they were not capitalizing on. There were far too many filmmakers trying to fight their way into the system and get their film into the hands of a major studio. The major studios are making 120 films a year, and that number is shrinking. However, there are about 50,000 films a year being made, and that number is rising. That means that there are a tremendous number of filmmakers and projects who are being left by the wayside. But if they marketed their movies via social media, they would find that there were audiences for them and revenue to be made. I thought that if we were to create a studio outside of the studio system that allows anyone in, that takes the risk and grunt work out of it and make your success entirely dependent on your ability to market and make a good project, I felt that this was the right direction to head in. I met with the rest of my team, and my partner, and we launched FilmBreak last November. The concept has been around since 2010, but what you see live now was launched last fall. 
YH: FilmBreak recently won the WebFest Global 2013 Judge's Choice Award. Congratulations on this honor, and could you tell us a bit about the experience of winning the award?
TM: It was a great opportunity. My co-founder and CEO [Darren Marble] actually gave the pitch at that event. He's a fantastic presenter, and he's really able to convey the goals/plans for FilmBreak. We were lucky enough for it to win it. It's really opened a lot of doors for us, in terms of credibility and making us well-known in the Southern California tech space. It's opened up a lot of doors for us in terms of potential investors, potential partners, etc... It was a good step for us.
YH: Tell us a bit more about the FilmBreak Hype Meter and the FilmBreak Score, two of the marketing tools that FilmBreak provides.
TM: FilmBreak Hype is essentially engagement with a project at a specific time. Anyone can go to a project on FilmBreak and see very high-level information about it. They can see if there's a trailer, basic photos, who created the project, is there a website, is there a poster... they can see all of that for free. If they want to see more about the project, if they're really drawn to that project, then they have to hype it up. And that's essentially becoming a fan of that project (similar to "liking" a Facebook page). When they do that, they are then able to gain even more access, where they get to regular updates, contests, live stream videos, interviews, all kinds of really cool behind-the-scenes aspects of the film. You can ask filmmakers questions there. All you have to do is hype it up!
FilmBreak Score is an indicator of social significance for the film. It takes into account how many fans it has, how much it's being hyped, how big the project is, how marketable that film genre is, etc. It's a number that can slightly fluctuate, depending on how active that fanbase is around that particular project. It can depend on how many people are liking it, commenting on it, etc. It's based on a 1-100 scale, and the more people that are sharing it out on their Facebook page, tweeting it, etc., that number will rise.
YH: Could you tell us about some of the films that have used FilmBreak?
TM: There are a lot of great films. There are a few that we are in the process of working on social media campaigns for. We have a film calledBilly Bates, which is produced by Julie Pacino. It's a great project based out of New York. It's a really cool, artsy, independent psychological film. Another one that we have is called Lifetracker, stars Matt Dallas ("Kyle XY") and Rebecca Marshall. It's another psychological thriller. The film will be coming out this fall, and we have the digital distribution rights for it. That's the really cool part about the site, is being able to look at all of these really cool concepts and films. Up until this point, a lot of filmmakers didn't have a home and had a difficult time finding exposure for their films. It is really difficult in the Facebook Age to find your audience. It's hard for a bigger studio film to find their home on Facebook because there is so much content there. By having this kind of home that is structured towards fan engagement is great, and that's one of my favorite things about it. I search the site for fun during the day! [laughs]
YH: At one time, you were also a filmmaker. Are there any projects that you are currently working on?
TM: I'm not really a filmmaker anymore because I don't really have the time for it. [laughs] I like to help behind the scenes when I can. I have a few filmmakers on FilmBreak ask for my thoughts on their scripts, and I like to try to help out when I can. I'll try to offer connections when I can, and I produce a project when I can. It's not something that I take an active role in. It's not because I don't love it, it's because I don't have the time for it. If I have a project, then I want to be able to get behind it one hundred percent. The last thing I wrote was a commercial for FilmBreak (for the new site). I still think I have a little bit of talent there. [laughs]
YH: What advice would you give to filmmakers who are currently working on a project, or are looking for distribution?
TM: I would say begin to market now. I don't think there's a phase that's too early in the filmmaking process for marketing. There's no reason to not use FilmBreak! It's a service for filmmaking. And if, for some reason, you don't want to use our service, it's important to start marketing it. Create a Twitter project for your project and just start tweeting about what new scenes you wrote, or Instagram a picture of your set. I think that's the number one thing. You can win all the awards at every festival you go to, but if there's no audience, then it's hard to find the revenue. On the other hand, if you have millions and millions of people who want to see your film, you don't have to worry about winning all of the awards. You can still make your money back.
Check outFilmBreak now and start browsing some of the projects currently on there. And while you're at it, became a fan and hype our own YH Staff Editor Katie Marzullo's short,"Phoenix Song", which recently hit 400 hypes!
You can also "Like" FilmBreak on Facebook to keep updated on the hottest projects and their monthly industry mixers around L.A.!
(Image via Taylor McPartland)
- Sarah Osman, YH Staff