Q&A: Author Kristin Hannah
Written by Sarah Osman. Published: May 10 2013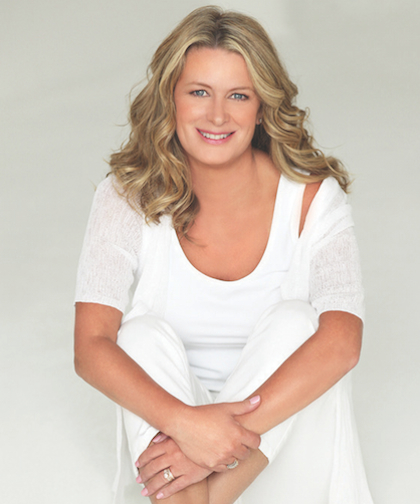 NY Times bestselling novelist Kristin Hannah's latest novel,Fly Away, is the much anticipated sequel to her other hit novel, Firefly Lane. It recently hit bookstores and is currently #3 on the NY Times bestsellers list. Fly Away follows the story three women: Tully, a truly broken soul who is struggling to keep it together after the death of her best friend (Kate) four years ago; Marah, Kate's daughter and Tully's goddaughter, who ran away from home; and Dorothy, Tully's mother, who is struggling to recover from addiction. All three need each other in order to work through their grief and to finally find some inner peace. The novel takes an interesting look at friendship, love, grief, and redemption... And reminds us that, no matter how dark it may seem, there is always a flicker of light at the end of the tunnel.
In our interview, Ms. Hannah and I discussed her current book tour, how difficult it was to actually write a sequel to Firefly Lane, and what her picks are for your summer reading list!
YH: You are currently on tour promoting Fly Away. How has your tour been going thus far?
KH: It's been going great. I've been to a lot of fun cities, like Miami, Phoenix, NYC, and Los Angeles, and I've been meeting a lot of great people on the way and enjoying the cities that I'm in. L.A. is the end of the tour, and then I'm going back for a few things in Seattle, and then the tour is done.
YH: Tell us a little bit about Fly Away. What inspired you to return to these characters?
KH: When I finished Firefly Lane five years go, I knew there was more to the story, but I wasn't really prepared to dive into a sequel. Writing a sequel is a very daunting task. Firefly Lane was a really popular novel, and the characters have become quite beloved. It took me a while to find the story that was worth going back to.
YH: How difficult was it to return to the world of Firefly Lane when you began writing Fly Away?
KH: It actually was really difficult. The idea of sequels in general are very difficult. Readers have a lot of expectations, and you don't want to disappoint them. But you also want to be fresh and challenge yourself and write a novel that doesn't require a reader to read the first novel to understand and love the sequel. It's kind of a big process. I'm not sure I would try it again.
YH: The friendship between Tully and Kate is quite remarkable. Where did the inspiration for these two come from? Was it based off of a particular relationship in your life?
KH: As a child, I moved around a lot and went to a lot of different schools. I was really envious of women who made their best friend in 3rd grade and stayed friends with them. That really wasn't an experience I had. I have a lot of really close friends, but most of them come from college and young motherhood. I think the idea of the best friend who has seen you through everything is such an important facet of women's lives. I know that, for me personally, life would not be as good for me without my girlfriends!
YH: In Fly Away, Marah and Tully form quite the bond. Did you always foresee that these two would eventually come together?
KH: They were always very alike. Neither one dealt very well with their feelings, both of them was a little bit selfish. So, for both of them, Kate, Marah's mother, was the steadying influence and kept them on an even keel. They always had this safe place with Kate. Without Kate, I knew that Marah and Tully would try to come together, but that both of them would have to work through their grief alone and get stronger before they could come together as women, as equals, and as friends.
YH: Tully's mother turns out to be a rather tragic character. How was it for you to write a character that wasn't the most likable, yet was still worth rooting for?
KH: That was the challenge with the whole book. All three of the main characters are all in a difficult place, and all three of them have moments where they are kind of unlikable. Tully's mother was unlikable all throughout Firefly Lane. The challenge with this book was to explain why, and to ask the reader to ask the big question. I think that, once you understand the tragedies in her life, you can start to understand the choices that she made. You can still decide whether you want to forgive her or not, but it's pretty clear inFly Away that she's trying to turn her life around. 
YH: Your book, Home Front, is currently in development to be made into a movie (by Chris Columbus). Tell us a little bit more about that.
KH: It's been optioned by Chris Columbus and 1492. He has written an absolutely beautiful script that captured the novel perfectly. He's out, doing whatever producers, writers, directors do to move forward with the project. So, I have my fingers crossed that it will get made into a great movie! I'm 100% willing to trust Chris and 1492 that they will make fabulous decisions in terms of casting, production, etc. A book is a very different thing from a movie. I'm good at the book part, and they're good at the movie part, so I'm going to let them do their thing [laughs].
YH: Would you ever like to see Fly Away or Firefly Lane  turned into films? If so, who do you see playing some of the characters?
KH: I have, actually. I think they would make a great limited series, like HBO does. I used to always think major motion picture, but now I'm thinking maybe a series would be better. They're long books, and they cover a lot of time, and they would require a big cast, so I think that HBO, Showtime, or AMC could do a great job with it.
YH: What are you currently reading?
KH: I am just beginning Joe Hill's latest novel,Nos4A2. He is the son of Stephen King, and I'm a  big fan of his work. I just finished Megan Chance's Bone River, which I heard is fabulous. Be sure to check them out!
You can check out Kristin's books Firefly Lane and Fly Away on Amazon!
(Photo courtesy Charles Bush)
- Sarah Osman, YH Staff