PLAYLIST PICKS: Gemini Wired
Written by Kate Ferguson. Published: February 27 2014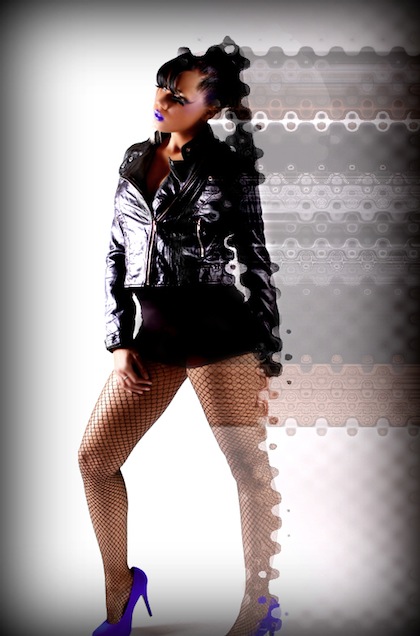 R&B/pop artist Gemini Wired is jumpstarting her career by connecting with her fans in an anti-bullying campaign. Her single and video for "What Now" taps into the subject but also introduces the singer as an artist and gives a more insider view to her thoughts.
Bullying is a hot topic, and it is always nice when someone can make a fresh approach to communicating about the issue. The singer's motivation behind it is personal, having, like so many others, suffered from bullying herself.
Her song and video are an effort to spread the message to follow your beliefs no matter what sort of challenging opinions or what hardships you face.
Born Kristian Bryant, Gemini Wired is a Boston-based musician who has had an interest in music since the age of 10. While she was growing up, she listened to a lot of the Spice Girls,Aaliyah, and Missy Elliott, and was later influenced by the Black Eyed Peas,MIA, and Rihanna. At one point, she went into modeling but didn't find the audition process empowering and later decided to laser drive her focus into the music.
Her sound definitely feels influenced by later-'90s R&B, and when she's singing, her level vocals are slightly reminiscent ofCassie's smooth tone. Other times, she raps, which is dynamic in a different way but keeps the clarity. "What Now" tells her story, why she wants to share her music, and straightforwardly suggests that you forget the haters.
Gemini Wired is actually a Gemini in the astrological sense and a self-proclaimed high-energy person, which explains her stage name. Her music also has a variety of different faces, similar to how Geminis are thought to project themselves into the world.
She is currently finishing up her EP and kicking off an anti-bullying campaign that begins with the "What Now" single. Not all of her music is focused on anti-bullying per se, but it does all seem to be in defiance of any potential haters. Her upcoming mixtapeWant My Nizy features songs entitled "Bubblegum Kush" and "F*k Can I Say", which obviously tap into her edgy side.
Keep up with Gemini Wired on SoundCloud, Twitter, Facebook, and her Official Website.
(Photo via James Moore)
Kate Ferguson is a Los Angeles local and freelance writer for a variety of blog genres. Look for article links (and the occasional joke) on her Twitter @KateFerg or check out her personal blog ThatsRandomKate.blogspot.com