Pets & the Paranormal Reigned at Secret Room's Annual Emmys Lounge!
Written by Sarah Osman. Published: August 27 2014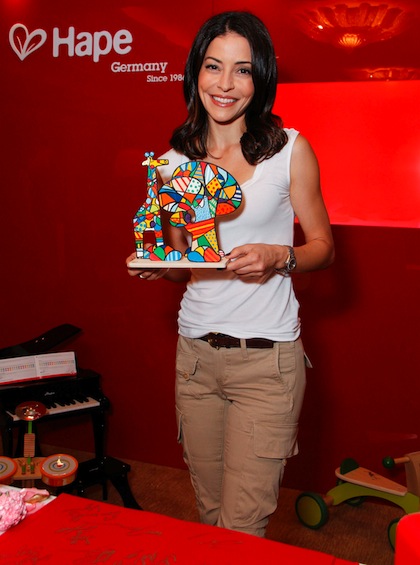 It's Emmys week, and you know what that means -- another fabulous Style Lounge care of Secret Room Events!
The celebrities, including Ashley Argota ("The Fosters"), Colm Meaney ("Hell on Wheels"), andEmmanuelle Vaugier ("Lost Girl"), came out to support the event held in honor of the 66th annual Primetime Emmy Awards, which also benefitted the Humane Society and the Shelter Pet Project. Adorable furry friends were invited to come along with their owners, and we even got to play with one -- a frisky little terrier mix who may have been even more excited than the guests!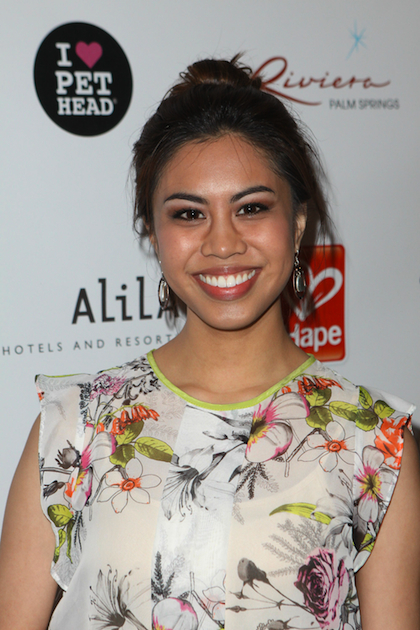 A number of sponsors came to show their wares and help our cuddly friends. The lounge certainly had a rather "metaphysical" slant this time around. We learned how to boost our energy with VANDA, a spray that blocks out negative energy and returns you to your happy place. I certainly plan on trying the spray out in my classroom, as well as in my car -- it's impossible not to feel negative energy when stuck in L.A. traffic, amirite? We then got our auras read by international psychic extraordinaire, Gloria Bieber (no relation), who informed me that, in addition to aura readings, her assistant reads palms and faces. It turns out that a yellow aura (which I have) connotates one who is creative, easygoing, intellectual, and optimistic. I am also apparently an old soul, which means that I act as a mentor to those around me. Nice!
The sponsors went beyond the supernatural and voyaged into the territory of care for your furry friends: Epic Pet Health offers natural electrolyte supplements for dogs and cats, (their most popular supplement is called "calm"); Pet Head, which makes luxurious shampoo for puppies and kitties (they like to have silky smooth fur too!); and Wiki Wags Disposables, which helps older dogs who are unfortunately prone to accidents. The Humane Society and The Shelter Pet Project helps abandoned animals find loving homes, and works tirelessly against animal cruelty. There are a lot of sweet animals out there who could use an affectionate owner, so be sure to visit their websites!
(Photos vis JC Olivera and Eddie Sakaki)
- Sarah Osman, YH Staff