ICYMI: Peter Jackson Attempts To Recapture His Lord of The Rings Magic In New 'Mortal Engines' Trailer
Written by D.J. Rivera. Published: November 18 2018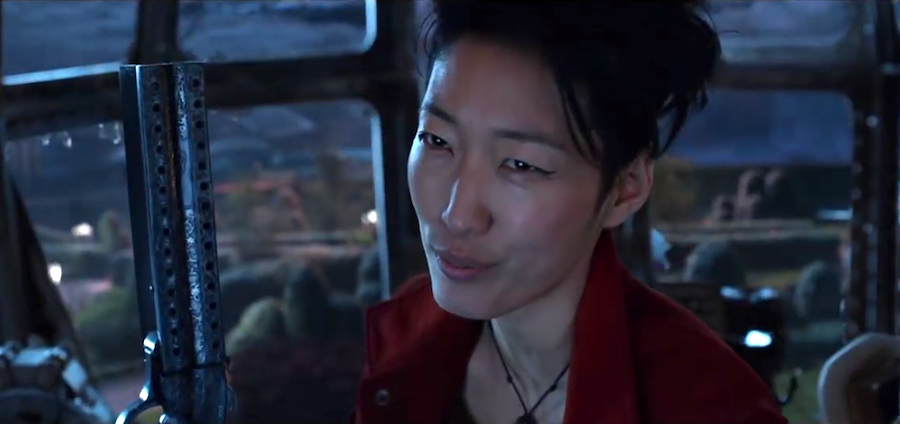 Back in 2001,Peter Jackson brought the epic storytelling ofJ.R.R. Tolkien to life with his Oscar-winningLord of the Rings movie trilogy. Now he looks to bring back that magic with another live-action adaptation from a popular book series. This time, he trades in the Elves, Orcs, and psychotic behavior-inducing jewelry for a giant predator city called London. That's right, everyone, Jackson's next game-changing cinematic endeavor will bring audiences everywhere into the world ofMortal Engines, and the minds behind these massive city battles have been so gracious to give fans an extended look at what is to come.
The latest promo has more action than we have seen so far from the film, but the difference this time is, we get some serious backstory. Many years after the Sixty Minute Wars, cities survive a desolate Earth by moving around on giant wheels attacking and devouring smaller towns to replenish their resources. The story follows a mysterious young woman, Hester Shaw (Hera Hilmar), who must stop Hugo Weaving's Thaddeus Valentine. She teams up with a very badass Jihae playing Anna Fang, and the talented Robert Sheehan playing Tom Natwsorthy, members of the resistance group called the Anti Traction league.
There is a lot to unpack here, and it may be a bit overwhelming to figure out exactly what is going on. What is the conflict? How are these massive cities able to move like ATVs over the terrain of a desolate Earth, maintain being an offensive weapon, and still be a haven for its citizens? Before you freak out and blacklist this epic tale, along with the extended trailer comes a behind-the-scenes look where everyone from the cast to directorChristian Rivers breaks down everything you need to know about what makes the Mortal Engines film run.
I for one and am excited to see how this one resonates with fans. It is a nice change of pace from just having swarms of soldiers attempt to take down a castle like we have seen countless times over. While the storyline of oppression is pretty common in this genre, the aspect of cities going head to head in what amounts to a giant game of Battlebots is the kind of thing that doesn't come around everyday. Armed with a cast of up and comers, a fresh director under the guidance of one of the game's best, and a storyline that offers something audiences have not witnessed before, leads me to believe that this could be the first of many Mortal Engine films. I mean, it's hard not to think that, when the visual effects look great, that action seems to never slow down, and these giant mobile cities are so visually appealing, it's sad to know they'll be blowing each other to bits before it's all over. This film has a lot to offer and is definitely not a franchise to sleep on.
The award-winning book series from author PhilipReeve will make the jump to the big screen on December 14, 2018.
(Image via Universal Pictures)
- D.J. Rivera, YH Contributing Writer