Patrick Warburton & "The Tick" Resurrected by Amazon
Written by Kevin Donaldson. Published: September 04 2014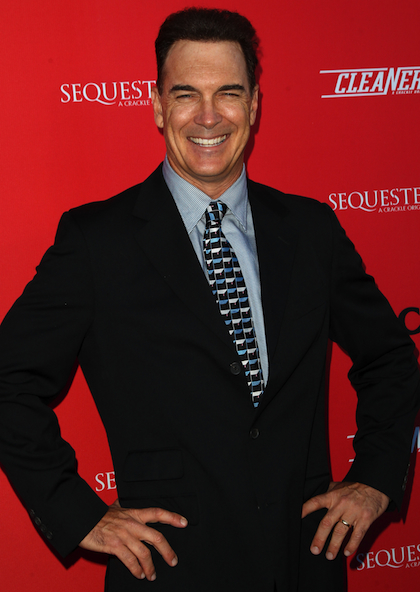 Maybe you do and maybe you don't remember the Fox superhero comedy from 2001 entitled "The Tick", but what I'm about to say will give you all the more reason to check it out on your Netflix account right now! Don't have Netflix? Then check all nine episodes right here on Hulu.com for free! The show may have been short lived, but it was much loved by critics and its enduring cult following, which is why Amazon is making a deal with Sony to bring the show back!
We've seen superhero-themed TV shows like "Smallville" and "Arrow" and now the upcoming "Flash" and "Gotham" series, which all have a much darker tone than the original superhero shows like the original "Batman" and "The Green Hornet" shows. If you've never seen "Batman" or "The Green Hornet" from the 1960s, they're completely whacky and never once take themselves seriously. Before the wave of "dark and gritty" superhero dramas in film and television, there was "The Tick", a superhero sitcom about a crime fighter known as (you guessed it!) The Tick who beats down villains while wearing a giant blue tick costume. He was played by Patrick Warburton of "Family Guy", "Venture Bros.", and "Rules of Engagement" fame. The show received much critical praise and had a pretty large cult following but was sadly canceled after nine episodes in January of 2002.
"The Tick" not only made a point to not take itself seriously but also parodied superheroes that did, like Batman. The show came out a few years before dark superhero dramas were mainstreamed outside of comic books but feels as if it was made to combat and poke fun of this dark trend we have today, thus meaning there has never been a better time for this show to thrive than now!
Of course, before "The Tick", Patrick Warburton was not nearly as successful as he is now, but he isn't the only member of the returning cast to have found more success since the show's departure. Nestor Carbonell of "Lost", "Bates Motel", and even The Dark Knight and The Dark Knight Rises fame, was on "The Tick" as the Spanish Batman walking parody known as Batmanuel. Carbonell may now be known for more dramatic roles, but if you've never seen "The Tick", you can trust me when I say he is spot-on in his comedic delivery.
A word to newcoming and old fans of "The Tick" out there -- Amazon handles their original shows differently than other streaming platforms like Hulu and Netflix. Instead of just putting a show out there and hoping it works with their subscribers, Amazon shows the pilot and picks the show up based on members' viewership, ratings, and written reviews. No word on when "The Tick" pilot will be shown as the show is just heading into RE-development right now, but be sure to check it out and give your honest opinion when it uploads. Until then, you've got plenty of free time, so check out all nine episodes of the show's original run on Netflix or Hulu right now and get amped up for the return of "The Tick"!
(Photo via FayesVision/WENN)
- Kevin Donaldson, YH Staff