P!nk and the Resurgence of Angsty Music!
Written by Brennon Barclay. Published: September 13 2017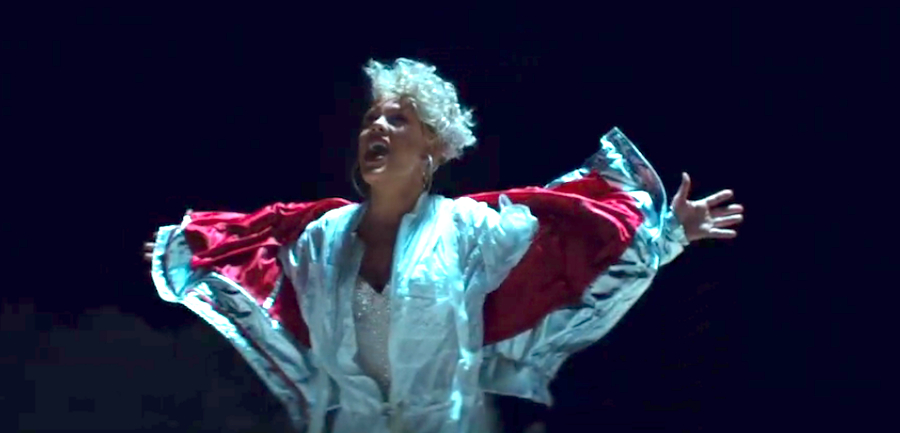 As we anxiously await the release of P!nk's new albumBeautiful Trauma (out October13), we look back at the alternative scene she helped popularize nearly two decades ago. Everyone remembers "Just Like A Pill" and "Don't Let Me Get Me" as well as some of her more recent hits like "Sober". Luckily for us, we don't need to solely rely on our throwback playlist much longer as it seems that angsty music AND style are making a return like never before… even Taylor Swift is getting in on the action.
In part driven by our current obsession with all things '90s and early-'00s-related, we are breathing new life into a genre that dominated this era. It used to be about options. In a time when it seemed like the only mainstream choices were Xtinaand Britney (who are both indisputably fantastic), P!nk represented the wild, edgy voice for those who didn't love bubblegum pop and peroxide. She was not a pop princess and refused to be molded into one. Famed producer L.A. Reidrecognized this and once stated that P!nk's apparent anger is part of what makes her an incredible artist. She led the way for more subdued pop-rock songstresses like Avril Lavigne("Complicated"), Ashlee Simpson ("Pieces of Me"), and Lindsay Lohan ("Confessions of a Broken Heart"). This genre may have fizzled out as the '00s drew to a close, but P!nk is back and bringing the edge with her once more.
Of course, P!nk, who is now a married mother of two, has matured over the years and is not stuck or trying to recreate where she was duringMissundaztood. Her tumultuous childhood and drug-using past have inspired her to better herself and channel her frustrations. She now focuses on sending positive messages to outcasts, a group she has always related to. P!nk has spoken out against society's rigid beauty standards for many years and has always sought to be a pillar of difference to expand and diversify what is proclaimed as "beauty".
In 2017, it seems that a more mature take on traditional "angst" is very much en vogue thanks to social media platforms such a Twitter, Instagram, and Tumblr, which have allowed youths to vent their frustrations and engage in dialogue with one another in a way that would not have been possible in the past. A glum and aloof yet sexy aesthetic, reminiscent of heroin chic, has risen in popularity over the past few years. Even blonde and bubbly Taylor Swift, who would have initially been the antithesis of P!nk and heroin chic, has recently undergone a major image overhaul, which she debuted with the release of "Look What You Made Me Do", where we were informed that the "old" Taylor could not come to the phone because she was "dead."
The return of angstiness possibly indicates the revival of a bygone subculture that has been placed on hiatus for far too long. We are more than ready for a comeback.
(Image via PinkVEVO)
- Brennon Barclay, YH Contributing Writer