Our Favorite Moments From Billie Eilish's "NDA" Music Video!
07-16-2021 by Rebecca Breitfeller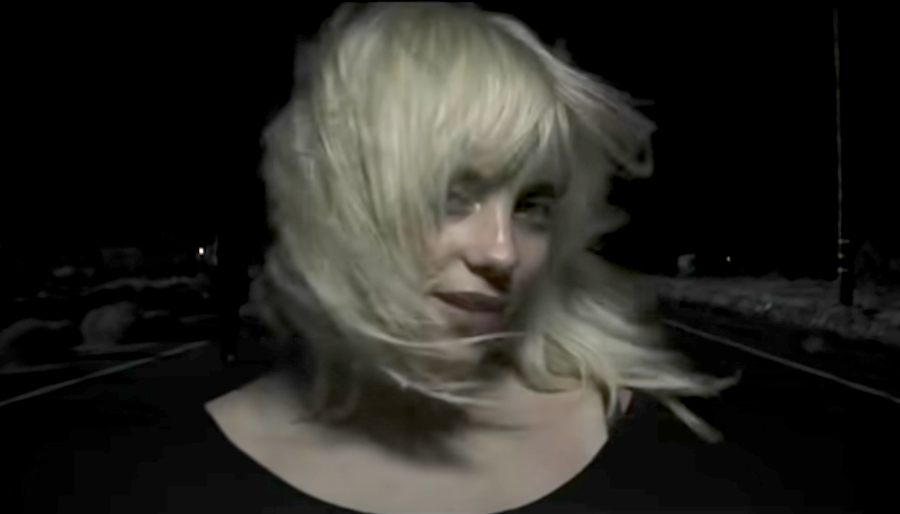 (Billie Eilish/YouTube)
Billie Eilish is back and just getting better with every new release. With her sophomore album Happier Than Ever coming up on July 30th, the 19-year-old singer/songwriter has dropped her newest single "NDA", and I'm going to be bold and call this one of my favorite Billie Eilish songs of all time! The pairing of vulnerable lyrics with a plucky guitar string beat is just too good. What's even better than that? Billie has also released a music video to accompany the new hit song!
Here are the things we love most about this video!
1. It's Self-Directed
Can we just talk about how COOL Billie is?! Every time I think she can't get any more talented, she surpasses all expectations. At 19, she is winning Grammys left and right, dominating every music chart, and now has directed some seriously amazing videos. This isn't her first self-directed project -- Billie also directed her videos for "Lost Cause", "Therefore I Am", "Six Feet Under", and more. Seriously, I don't think there is anything this girl cannot do.
2. The Car Chaos
Those speeding cars are pretty hard to ignore! As Billie is walking what we expect to be an empty road, out of nowhere a parade of speeding cars fly right by her. The cars are complete chaos and all over the road, most likely to represent the chaos and hardships represented in the song. Billie describes many hardships about her life in "NDA" and a main theme is that life is moving too fast and too many things are coming at her from all angles. Aside from being a wonderful metaphor, the cars are also visually extremely entertaining.
3. The Dark Vibe
The video as a whole is very dark. The song itself, though, is extremely bouncy and catchy, really describing some hard things for Billie to express. Between dating in Hollywood and becoming famous at such a young age, there's a curious amalgam of freedom and struggle that Billie sings about in "NDA". The whole vibe of the video is very representative of the dark and underlying wrestling of emotions of the new single. It's not new for Billie to bring the darker vibes to her music videos, but this one, in particular, feels very honest and emotional.
What is your favorite moment from the music video?!