"Noughts + Crosses" Is The New YA Drama That Will Transport You To Another Universe!
09-14-2020 by Mary Shannon Donnelly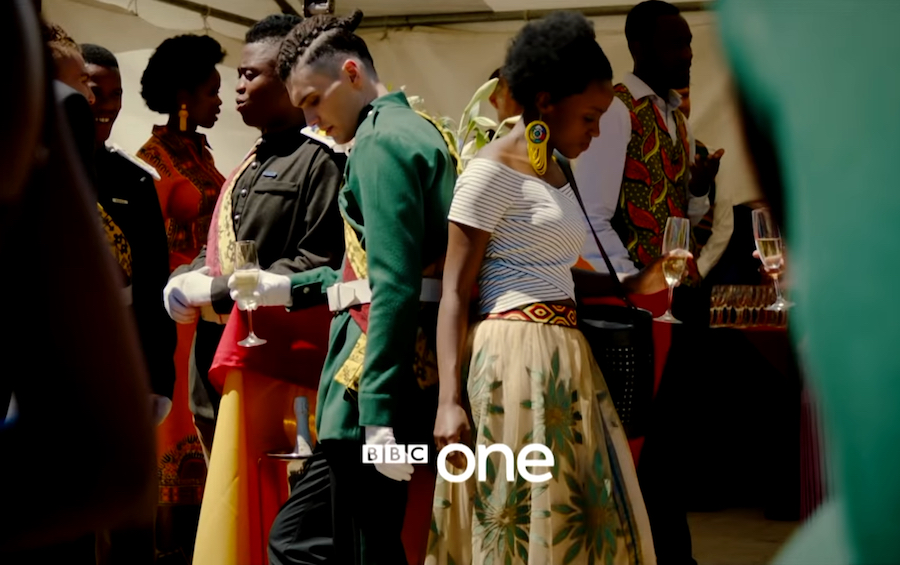 ( © BBC)  
Need a new TV show to binge-watch? How about one that transports you to an alternative universe? Or has a forbidden romance similar to Romeo and Juliet? NBC's Peacock TV has the show for you! "Noughts + Crosses" is the BBC and Mammoth Screen-produced adaptation ofMalorie Blackman's bestselling U.K. book series of the same name. The show made its debut in the United States on September 4th and has made quite a splash!
"Noughts + Crosses" transports viewers to a modern-day London, known as "Albion", and demonstrates a world that looks different but does hold some thematic truths to ours today. Within Albion are two social classes: the "Crosses", who are of African descent, and the "Noughts", who are of European descent. When differentiating the two groups, the Crosses are the ones with social status and power. They typically have government positions as well as legal and economic strength. While many of the Crosses are complicit in the injustice against the Noughts, many are also trying to break away from the systemic racism and classism of their country's past. On the other hand, the Noughts are poor and oppressed compared to their Albion counterparts, but throughout the series, the audience has the chance to know them for more than just their struggle. They are the victims of micro-aggressions, police brutality, and prejudice. The series does not have clear-cut heroes and villains but instead uses its platform to tackle the topics of friendship, romance, ignorance, and bullying.
The show stars Masali Baduza as Sephy Hadley, the daughter of a prominent politician and a Cross. Sephy was born with power and money, and as the audience discovers, she is also in love with a Nought. Her romance with Callum McGregor (Jack Rowan) is the epicenter of the series and a forbidden one, as interracial marriage is illegal in Albion. The two begin to form a secret relationship, sneaking around Sephy's boyfriend Lekan and her father Kamal. Their relationship is no high school love affair, as the two are constantly dodging over every obstacle that gets in their way, and there sure does seem to be a lot!
"Noughts + Crosses" has the ability to open some audience members' eyes to how people of color are oppressed everyday in our real-life world. It transports viewers to a world of violence, depression, and loss, very similar to our own. With only 6 episodes in the first season, now is the perfect time to take a seat and get ready to experience a dystopian society where one question still remains: will love be strong enough to prevail?