New & Returning Fall TV Shows to Set Your DVR For!
Written by Amanda Baltazar. Published: September 20 2016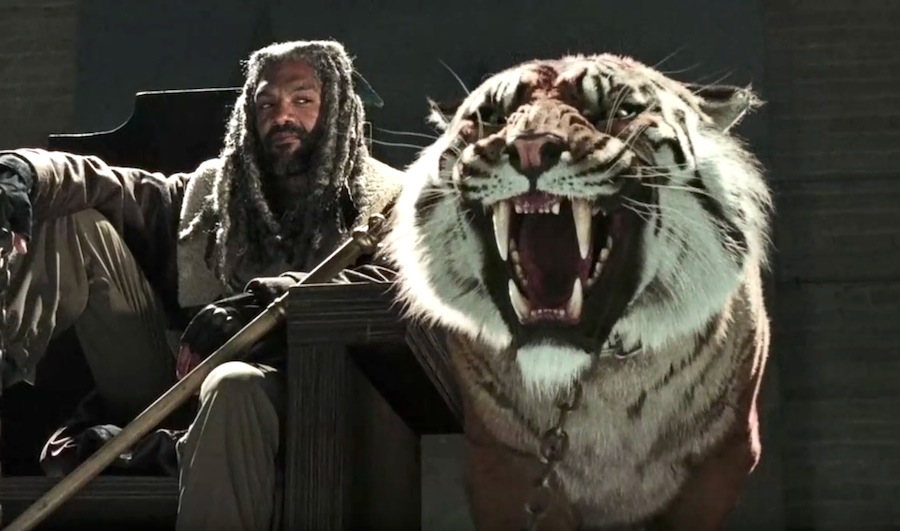 We are officially in Pumpkin Spice Season, a.k.a. Fall and Back To School season, which means that there are new Fall television shows as well as returning shows that left you on a huge cliffhanger that you've been waiting all Summer for!
Even though school is back in session and we've got to take out our winter coats from storage, Fall shows are coming back with a lot of action! Here are a few shows to look out for and a small recap of returning shows and what happened before the Summer break.
NEW SHOWS
"MacGyver" (Sept. 23 at 8/7c on CBS)
A reboot of the '80s hit of the same name, MacGyver is back to show us all how to save the world with a twig and piece of chewed bubble gum! MacGyver is played by Lucas Till andGeorge Eads will play Linclon.
"This Is Us" (Sept. 20 at 10/9c on NBC)
The series dropped an amazing first trailer and since then has become one of the most highly-anticipated shows of the season! From the trailer, we see that the show will follow various storylines about different people born on the same day.
"The Exorcist" (Sept. 23 on Fox)
Based (somewhat) on the iconic 1973 horror movie, Fox is bringing us a revival series of tale of demonic possession with a contemporary spin to usher us into Halloween Season.
RETURNING SHOWS
"American Horror Story: My Roanoke Nightmare" (Wednesdays at 10pm on FX)
Ryan Murphy is back with yet another sick and twisted "AHS", this time starring the one and only Cuba Gooding Jr.! The first episode aired on Sept 14, and we wereintrigued by the new format. If you missed the premiere, you'll have to catch up, but if you want a good scare, it's worth it.
"Supernatural" (Thursday, Oct. 13, on The CW)
As one of the biggest Sam and Dean fans, Season 12 was a huge surprise to me, but a very welcomed one! After a long journey, I am very interested to see what the writers have in store for my boys. And all I can say is that I'm going to need more than what they gave me in this trailer.
"Blindspot" (Wednesdays at 8/7c on NBC)
Jane is back and faced with the choice to stay loyal to her team or explore what seems to be the real story behind her tattoos! The first episode of Season 2 premiered on Sept. 14  but the mystery has still yet to unfold!
"The Walking Dead" (Sunday, Oct. 23, on AMC)
Probably the biggest cliffhanger of the whole series, Negan is heard brutally murdering one of the Group, and it's anyone's guess who is on the receiving end of Lucille, Negan's barbwire-covered bat. We're only a mere 2 months away from having the most anticipated and debated question of the year answered!
What shows are YOU most looking forward to this Fall??
(Image via AMC/YouTube)
- Amanda Baltazar, YH Contributing Writer