3 Reasons We Want To Be Jimmy Fallon's BFF!
Written by Brittany Taormina. Published: September 20 2016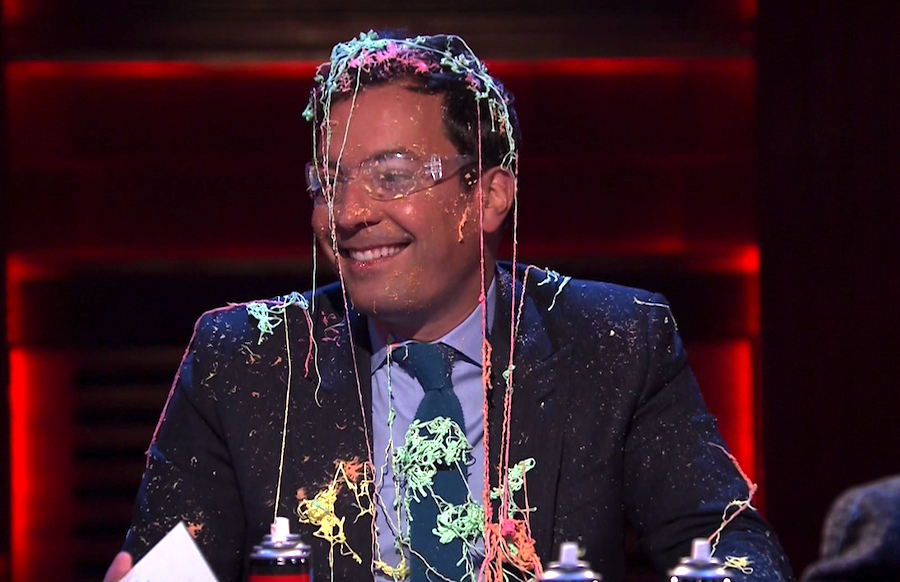 How can you NOT love Jimmy Fallon? This is a serious question.
We've watched him for years on television and movies, from his breakout origins on "Saturday Night Live" to landing the ultimate gig as the host of the legendary "Tonight Show". There are so many reasons why Jimmy would make the ultimate BFF but here are the top three!
1. The ultimate singing partner…period
Everyone knows that when you have a best friend, it's their duty to never let you sing alone. He proves this almost every week on "The Tonight Show" when he does musical impressions, which are definitely EPIC. Check out his impression of Stingwhile Ariana Grande nails a Celine Dion impression.
2. Comedy Central
The man is a great comedian. He has been on so many shows and movies and you always get a good laugh. I mean who could forget how funny he was on "SNL" or in Fever Pitch? If you want to see a major throwback, check out this video of Jimmy's audition for SNL!
Real-life BFFs Jimmy and Justin Timberlake continue to make everyone laugh with their #JimmyMug or #InceptionMug -- how awesome would be to be part of their #squad??
3. Family Man
Jimmy has two beautiful daughters, Frances & Winnie, who are the absolute cutest. His wife, Nancy Juvonen, is also a film producer and owns a production company with Jimmy's Fever Pitch co-star Drew Barrymore, the suitably-named Flower Films.
What do YOU love the most about Jimmy Fallon?
(Photo via WENN)
- Brittany Taormina, YH Contributing Writer