New "Bates Motel" Teaser Makes Me Quiver (In A Good Way!)
Written by Katie Marzullo. Published: January 31 2013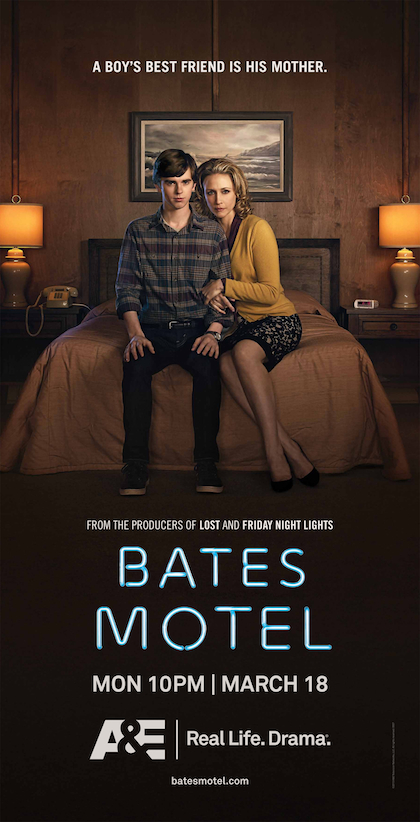 The countdown begins for the big March 18 premiere of A&E's Psychoprequel, "Bates Motel", and with every new poster or teaser trailer that debuts online or on TV, I become ever more intrigued by what might be in store from this Carlton Cuse/Kerry Ehrin brainchild!
Yet another juicy teaser has just been released, this one featuring the Bateses themselves. It's just one single jump-cutty shot of Norman (Freddie Highmore) and his loving mother (Vera Farmiga) sitting on – what else? – a bed, looking for all the world like a perfectly respectable pair… until Mother coos an intimate sentiment in his ear, and Norman reacts with a devious grin. Ahhhhhh! I can't wait for this!
Tune in on March 18 to see how it all goes down!
(Image via A&E)
- Katie Marzullo, YH Staff Editor