Netflix Releases Their "Netflix & Chills" Line-up of Halloween Faves & New Originals!
09-19-2019 by Maryssa Rillo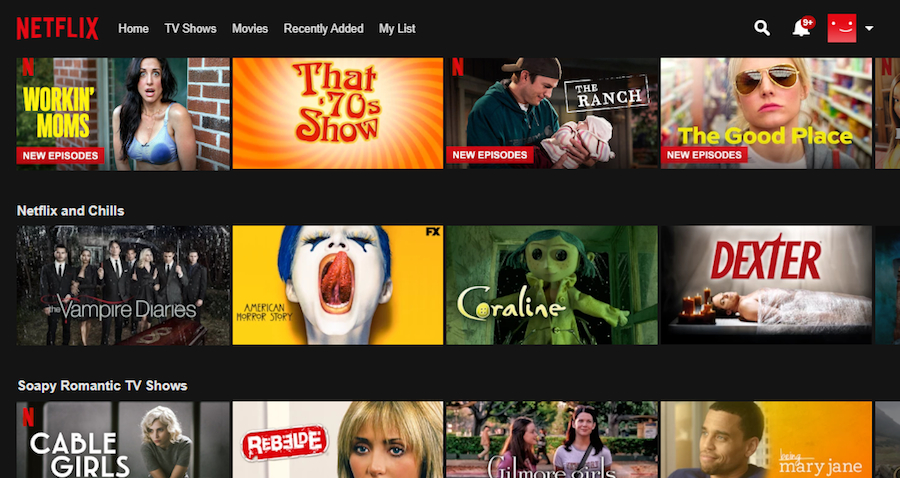 ( © Netflix)  
Summer is over and Fall is on the horizon. Do you know what that means? Yup, it's almost Halloween season! It is time to get your decorations out, dress up your black cat, think of costume ideas, and head over to the nearest coffee shop for a pumpkin spice latte. If you can't wait for October to celebrate the spooky season, Netflix has got your back! This past Friday, the 13th, they released a new category on their app called "Netflix and Chills".

The category is pretty cool actually. It features scary movies and TV shows with a little bit of comedy thrown in for good measure. Some of the content includes Scary Movie 2, Insidious,Cult of Chucky, "American Horror Story", Carrie, and, the scariest of them all, The Conjuring.
Ahhh, I want to get into bed right now and binge-watch scary movies all day/night. Well... maybe not at night, because these ones are probably too scary for me to handle.
The scary movies in this category aren't the only cool thing about Netflix's new addition. Netflix also announced that they will be adding a slate of all-new Netflix Originals to the category. Check out the teasers for the new originals below!
They look good, right? With the help of Netflix, Halloween will be here in no time.
Check out what's coming out/what has came out already below!
Friday, September 13
Marianne
Tuesday, September 17
The Last Kids on Earth
Wednesday, September 25
Glitch 
In the Shadow of the Moon
Friday, October 4
In the Tall Grass
Creeped Out
Super Monsters: Vida's First Halloween
Tuesday, October 8
The Spooky Tale of Captain Underpants Hack-a-wee 
Friday, October 11
Fractured
Haunted
Friday, October 25
Rattlesnake
Prank Encounters
Alright, good night. It is time to hop in bed and get under the covers to watch some scary movies. Netflix is definitely doing Spooky Season right!