Neil Patrick Harris's Next Stop on the Road to World Domination: A Variety Show!
Written by Katie Marzullo. Published: October 28 2014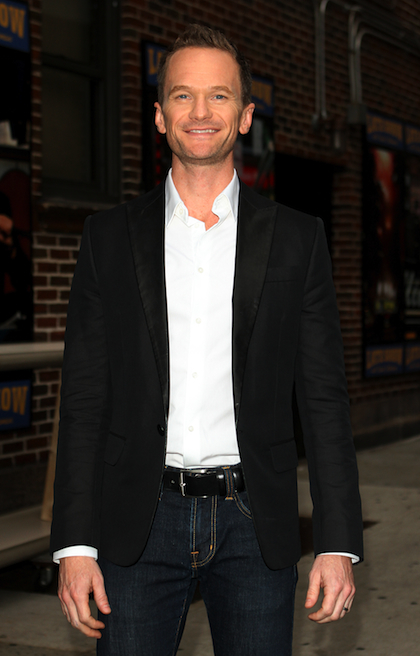 The world cannot get enough Neil Patrick Harris, y'all!
NPH has remained one of the most successful child-to-adult actor transitions in Hollywood history, going from the nerdy but lovable Doogie Howser, M.D., in the late-'80s/early-'90s to one of the most sought-after personalities in movies, television, AND stage! We all thought he had peaked at 16, but NOPE. Doogie was just an appetizer…
From his hilarious cameo in the Harold & Kumar movies and his legen(WAIT FOR IT)dary role on "How I Met Your Mother" to hosting every awards show possible (including next year's Oscars) and starring on Broadway in Hedwig and the Angry Itch, there is pretty much nothing he CAN'T do. Seriously, what's left?? I'll tell you what…
His own freaking variety show! Yes, that's right, after turning down a chance to take over David Letterman's "Late Show" on CBS (!!) due to the grueling nightly schedule, NPH has instead agreed to host 10 episodes of a U.S. version of the U.K.'s weekly variety series "Saturday Night Takeaway" (though under a different title and, presumably, a different day) for NBC.
Now, if you've been paying attention, you're probably thinking, "A variety show? Haven't a bunch of people tried that already in recent years and failed miserably?" Well, yes. But that's probably only because they didn't have Neil Freakin' Patrick Freakin' Harris hosting it!
As the IVT Studios America prez Orly Adelson aptly put it, "The problem is always… who has the versatility to pull it off?" Adding that this incarnation promises to have "the combination of the right format with the right host." If you read the firs few paragraphs above, I think there's no arguing that NPH definitely has that versatility that the network is looking for, not to mention a far-reaching likeability. Seriously, who DOESN'T like NPH??
The show is scheduled to air sometime next year. Can't wait to see how it unfolds!
(Photo via HRC/WENN)
- Katie Marzullo, YH Staff Editor