Neil Gaiman, Coming to a TV & Gaming Console Near You!
Written by Sarah Osman. Published: July 03 2014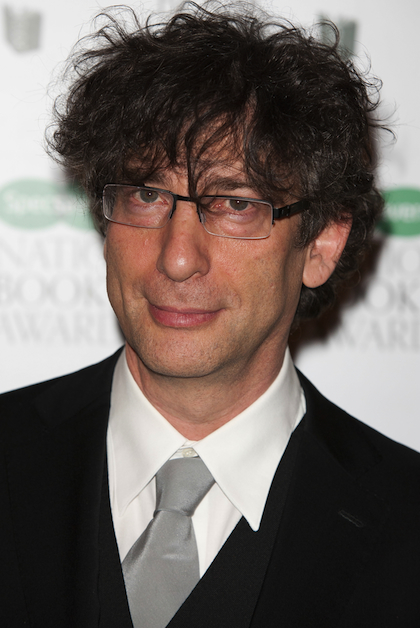 Over the years, the video game world has brought us some rather memorable characters: Sonic the Hedgehog, Mario, Donkey Kong, and Pac Man (to name a few). Now it appears that iconic fantasy writer Neil Gaiman is going to throw in a few characters of his own. Gaiman recently completed his very own video game, entitledWayward Manor, which is set to be released in July. The game allows you to play the ghost of Wayward Manor, who is not happy to have his home inhabited by some pesky humans. The mission of the game is to help the ghost spook the new inhabitants out of his New England mansion. You can help the ghost through a mix of puzzles and his supernatural powers to win the game.
Considering the fact that Wayward Manor was created by Gaiman, it's bound to be filled with delightful puns and spooks. The game will be released on July 15 for PC and MAC by studio The Odd Gentleman.
In addition to Wayward Manor, Gaiman has been busy playing Hollywood producer. His book, The Sandman, recently got the greenlight to be turned into a feature film. In addition, he has recently partnered with Starz to attempt to turn his novelAmerican Gods into a TV show. The project was in development at HBO for what seemed like an eternity and has now jumped ship to Starz. Gaiman, alongside executive producersBryan Fuller ("Hannibal") and Michael Green ("Heroes"), will bring the story of Old World gods attempting to fit into the new world to the small screen. I'm surprised that HBO couldn't pull this off, especially considering their recent success with the epic-novels-turned-epic-series "Game of Thrones". However, I have faith that Gaiman's work will translate well to the screen -- and it's about time his work does show up on-screen at all!
Will you try your hand at winning Wayward Manor?
(Photo via WENN)
- Sarah Osman, YH Staff