Natalie Portman Goes Off The Deep End In New 'Vox Lux' Trailer!
Written by D.J. Rivera. Published: November 02 2018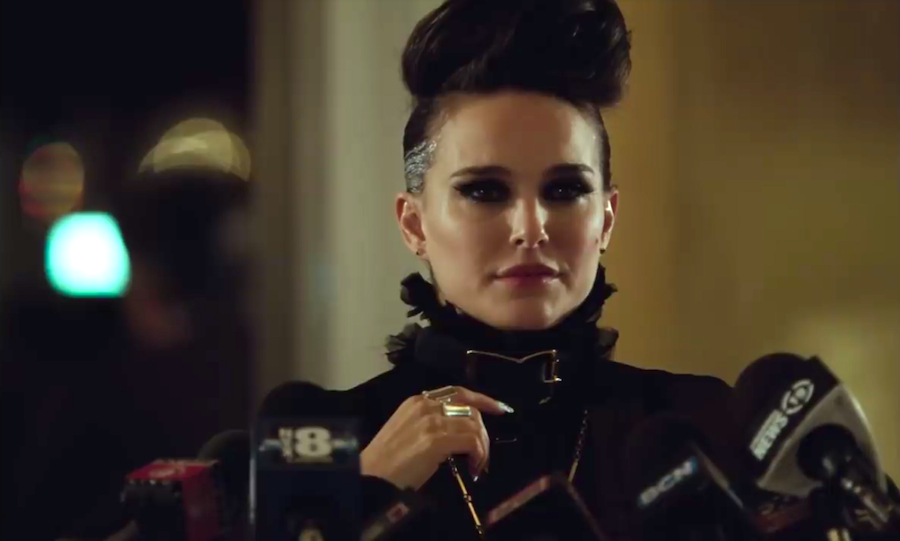 We are living in the era of Natalie Portman. The prolific performer, fresh off an amazing performance in Alex Garland's sci-fi masterpiece Annihilation, looks to take her talents to the world of pop stardom and give audiences a show they will never forget.
There is no doubt that Portman is an amazing actress who has had a very illustrious career so far. She has played a badass senator queen that ended up being Darth Vader's wife -- not to mention being the mother of two of the biggest characters in Star Wars. And before we get too far from Disney-owned franchises, Portman has also had a stint in the Marvel Cinematic Universe for a while, and at one point she kind of became one of the Infinity Stones. So, it is safe to say the Harvard grad is kind of a big deal when it comes to taking on larger-than-life roles. She has had several Hall of Fame-level performances, including her turn as former First LadyJackie Kennedy and her Academy Award-winning performance in Black Swan. Now she will become a pop star in disarray in the highly-anticipated film Vox Lux from director Brad Corbet.
This riveting trailer is filled with glitter masks, men with guns, and a whole lot of drama that some say could be the best film of 2018. Don't let her silver hair and sequin placement scare you, because this film has critics raving that it could be Portman's best performance to date. For someone who has already won an Academy Award, that is really saying something. This powerful pop epic has the famed actress giving an unhinged, ferocious portrayal of the dark side of celebrity and PTSD. This portrait of a bold pop star will feature the musical talents of a real-life star -- Australian singerSia will make her debut as a film composer andVox Lux will feature original songs by the artist. Portman claims her songs were a real inspiration for her while on the production of the film.
Now, the true thing that makes the film stand out isn't Portman's performance but the film's setup. It is essentially two films in one, and the main star doesn't show up until about halfway through the film. Portman will be vying for a supporting actress nomination at the Oscars because of this. The hot indie contender starts out with her character, Celeste, at a much younger age, played by Raffey Cassidy. After she survives a terrible school shooting, she sings at a memorial service. This goes over so well it eventually leads to a successful singing career. The second-half fast-forwards to Celeste in her 30s, trying to bring the culmination of her entire life's work to the forefront of her new album. She is also dealing with living with her teenaged daughter, also played by Cassidy. Portman's silver-haired, shiny-suited diva will lead an all-star cast that includes Jude Law,Stacy Martin, and Jennifer Ehle.
This isn't Portman's first rebellious music outing. She shocked the world, literally, when she debuted her music video titled "Natalie Raps" on "Saturday Night Live". Screaming at fans, denying autographs, and some nasty chair smashing was masterfully captured within the contents of her sick rhymes. This video was so rock star it became an instant fan favorite online and more than proves she will kill it as a fading pop star.
With this much buzz surrounding it, and the fact that Portman is a proven powerhouse, indicates that Vox Lux will not be one you want to miss when it opens in theaters December 7, 2018.
(Image via NEON)
- D.J. Rivera, YH Contributing Writer