Friends & Collaborators Gather to Remember Mac Miller for Celebration of Life Concert
Written by Alexandra Tirado. Published: November 02 2018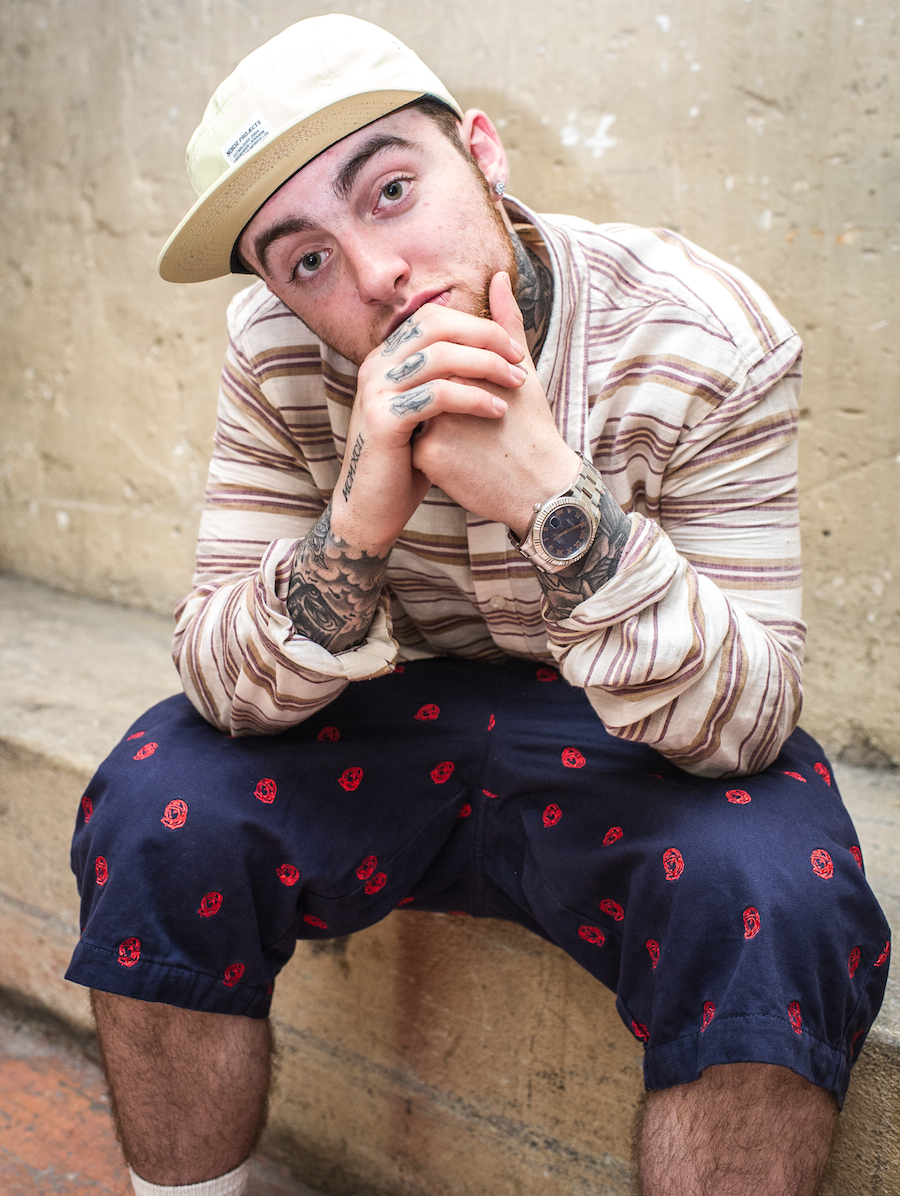 Mac Miller left us nearly two months ago, but his presence is stronger than ever. On Wednesday night, friends and collaborators of the late artist put together a tribute concert, "Mac Miller: A Celebration of Life", in memory of Miller. The concert was held at Los Angeles's Greek Theatre, and included candid videos of the Pittsburgh native's friends sharing memories and pictures of him and his loved ones throughout his life
"I've been thinking about you a lot lately," Jason Sudeikis said in one featured video. "Everyday, actually. Does that mean I love you?"
"Love" is a good word to describe the atmosphere of the performances of the night.
The concert opened with a compilation of videos from Miller's life and career, followed by a rendition of Miller's "Come Back To Earth" by his childhood friend Dylan Reynolds.SZA, Chance the Rapper,Travis Scott, John Mayer,Ty Dolla $ign, Action Bronson,Domo Genesis, Earl Sweatshirt,Anderson .Paak, J.I.D.,Vince Staples, Thundercat, and more also performed. Additionally, all profits from the concert were donated to the Mac Miller Circles Fund charity, which helps provide resources for children in underserved communities.
It is well-known that Miller was a frequent collaborator in life. In fact, it was this trait that helped him explore his musical abilities and earn him a reputation as a perpetual innovator among his peers. His collaborations with Thundercat and Earl Sweatshirt were particularly frequent, and his support for up-and-coming artists, from current mainstream stars SZA and Chance the Rapper to rising talents J.I.D. and Earthgang, was constant. But Miller didn't really have collaborators -- he had friends. It speaks levels of the person Miller was in life to see him so loved after death. Wednesday night was about remembering the man, rather than the singer, through his preferred art form: music. With Miller's gigantic legacy and his friends' enduring affection, he will be long remembered.
(Image via David Wolff-Patrick/Redferns/Getty Images)
- Alexandra Tirado, YH Contributing Writer