Movies You Can See on The Big Screen When Theatres Re-Open Next Month!
06-26-2020 by Paige Pfeifer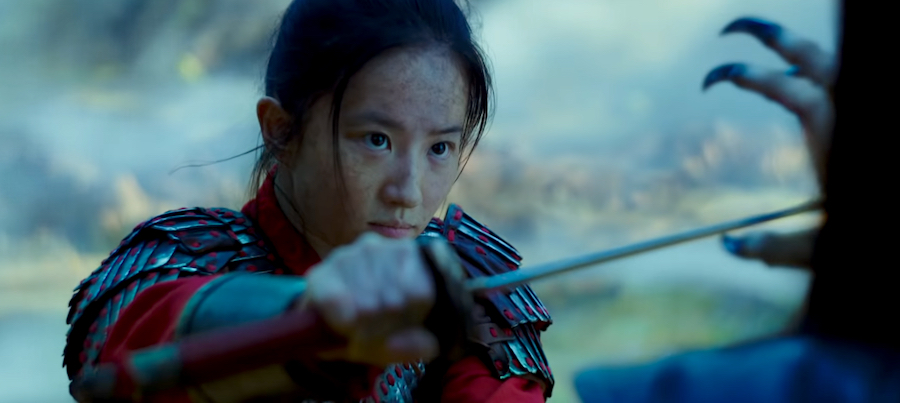 ( © Walt Disney Studios)  
As the summer quickly approaches its peak with no end to the pandemic in sight, there is at least one thing we can be grateful for: movie theater chains are planning their grand reopenings for next month. AMC has announced that its theaters will be welcoming guests on July 15, with Regal Cinemas opening their doors a bit earlier on July 10. Although plenty of movie premieres have been postponed up until 2021, there are still some exciting features coming out this summer that we won't want to miss on the big screen!
1. Mulan
With an opening date of July 24, this live-action retelling of Disney's classic hero's tale will blend historical events and Chinese legend. At its core, Mulan is about a young woman transforming into a warrior against all odds, and that storyline will ring true with the upcoming remake. Although this adaptation won't be a musical like its cartoon predecessor, the trailer showcases the film's intricate costumes, impressive martial arts, and beautiful cinematography which can only truly be appreciated on the big screen. 
UPDATE: It was announced after the publishing of this article that the release date for Mulan has been pushed (AGAIN) to August 21. Whomp-whomp...
2. Saint Maud
Horror fans rejoice: A24 has another psychological thriller coming out next month, and it looks just as intense as the ones before it. Saint Maud follows a hospice nurse, Maud, as she cares for her patients. When a former dancer comes under her supervision, things begin to go off the rails, and Maud fears she may be possessed. Originally scheduled for an April release, the film will debut on July 17. 
3. The Broken Hearts Gallery
An old necktie, a rubber duck, and a crumpled roadmap are all on prominent display in New York's hottest exhibit, The Broken Hearts Gallery. Started by our protagonist, Lucy, the gallery presents the final remains of relationships gone south. Selena Gomez is stepping back into her role as producer for this film, which is being released on July 17.
4. Classic Film Rewind 
Regal Cinemas announced that it would be playing a collection of classic films, such as Jaws, Rocky, and The Empire Strikes Back, when their theaters open back up. This move allows audiences to not only get excited for new screenings again, but to also find comfort in the films that have been with us for generations. 
AMC and Regal will both be limiting theater capacity and requiring patrons to wear masks. Although these new rules are in place, getting back to the movies will be a welcome return to the familiar. Be safe, everyone!