Morgan Spurlock Coming to CNN With New Docu-Series
Written by Samantha Blum. Published: May 31 2013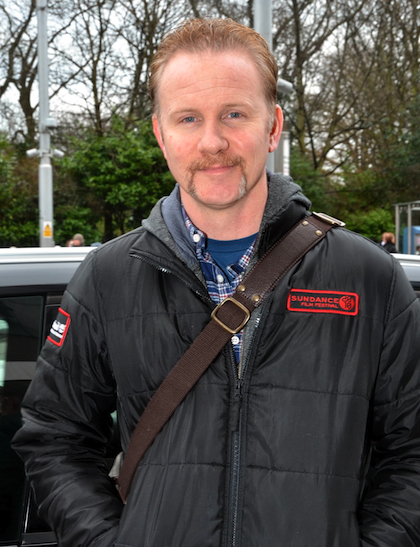 We all remember the eye-opening documentary Super Size Me, whereMorgan Spurlock diets on nothing but McDonalds food for one month.
Spurlock's next project is a CNN original series titled "Inside Man", a one-hour weekly documentary television show which he will be both hosting and producing. "Inside Man" will provide insight into a wide range of American lives and the pressing issues facing the Unites States, including migrant farm workers, the elder care industry, union workers, gun owners, education, bankruptcy, and the drought, as well as many more. 
As seen in most of Spurlock's work, he will provide viewers with an intimate perspective of American lives from the inside out through his curious nature and typically lighthearted undertone.
Spurlock's production company, Warrior Poets, and producer Jeremy Chilnick will collaborate again for "Inside Man" after their successful run with Spurlock's previous series, "Mansome", and film of the same title.
Most recently, Spurlock and his production company have been working on the 3D concert series for the band One Directionwhere Spurlock can be found directing, as well as the documentary series "A Day in the Life" on Hulu.
The premiere episode of the series will feature Spurlock as a worker in a medical marijuana dispensary in California, and will air at 10pm on Sunday, June 23. However, if you miss the debut episode, do not worry because it will be made available on CNN.com in its entirety!
We can't wait to see what Oscar-nominated Spurlock has in store for us with "Inside Man"!
In the meantime, check out Morgan giving us the lowdown on what it means to be "mansome":
(Image via SI1/WENN)
- Samantha Blum, YH Staff