Michael B. Jordan's Winning Streak Continues With 'Creed II', a Coach Contract, & More!
Written by Michael Gonzalez. Published: October 05 2018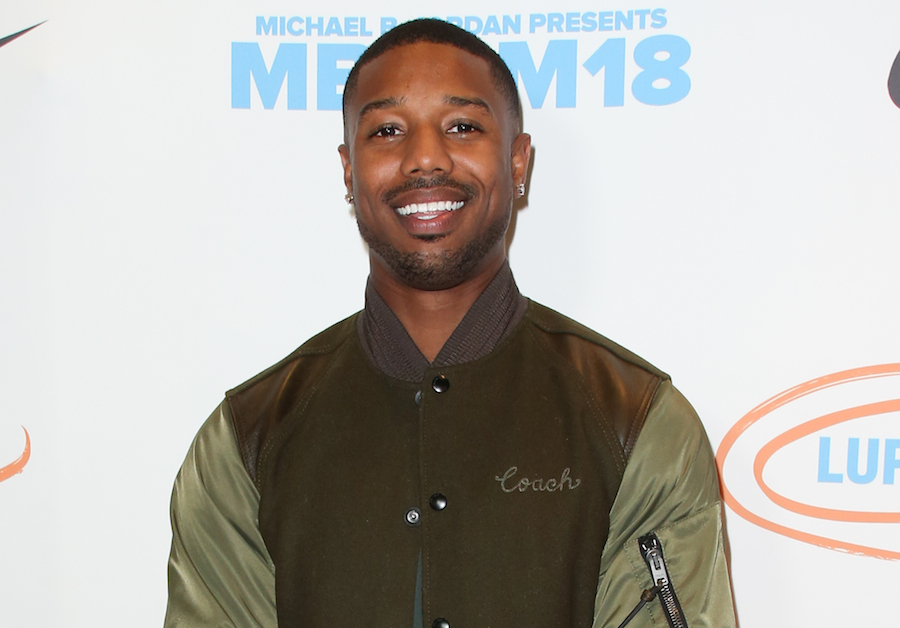 Michael B. Jordan is quickly becoming one of the brightest stars in Hollywood. After launching his career with films like Chronicle and Fruitvale Station, the actor is now the face of the Creed franchise and gave one of the most iconic supervillain performances in this year'sBlack Panther.
WithCreed II hitting theaters next month, a new trailer was just released showcasing the grudge match between Jordan's Adonis Johnson and Viktor Drago, the son of Ivan Drago, who killed Adonis's father Apollo in a boxing match in Rocky IV. In an act of spontaneous fun, Jordan decided to pay a visit to a New York theater and watch the trailer premiere on the big screen, unbeknownst to the audience. Jordan wasn't done, though, as he announced he was going to provide tickets to the film for every person in the theater. Talk about a lucky crowd! You can see it all in the video below, which Jordan posted on his Instagram.
Following the success of the first Creed film, the sequel of course features Sylvester Stallone as the iconic Rocky Balboa, who seems none too pleased that Adonis is bringing the Drago family back into his life. It appears that Rocky would rather leave this dark chapter of his history in the past, but Adonis clearly wants to avenge his father's name in the ring. The film will also see the return of Tessa Thompson,Phylicia Rashad, and Dolph Lundgren as Ivan Drago. Steven Caples Jr.(The Land) directed the film, after Ryan Coogler directed the first installment but couldn't return for the sequel due to his commitments to Black Panther. You can watch the newest trailer below.
Beyond his impressive filmography, Johnson was also recently named the face of Coach Menswear, making him the first to hold the title for the brand and joining Selena Gomez, who represents the brand's womenswear. Fashionista wrote that Jordan will take part in "special design projects" and "philanthropic endeavors" as the celebrity face for the menswear line. Jordan was also featured on this month's cover of Vanity Fair, in a cover story that discussed the star's rise to fame.
Between filming, cover shoots, and surprising moviegoers, it's also impressive to note that the actor runs his own production company, Outlier Society, which Jordan announced would be adopting the Inclusion Rider for all future productions after hearingFrances McDormand's powerful speech at the Oscars earlier this year. Is there anything not to love about this man?
Creed II will release in theaters on November 21.
(Image via Paul Archuleta/FilmMagic/Getty Images)
- Michael Gonzalez, YH Contributing Writer