Meet Your New "True Detectives"!
Written by Kevin Donaldson. Published: September 24 2014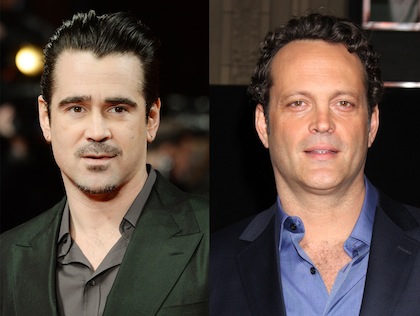 After the success of last year's HBO crime drama/miniseries starringWoody Harrelson and Matthew McConaughey, as well as the growing popularity of anthology series, it's only natural that HBO would take on "True Detective" on for another season. For Season 2, the show will feature a brand new cast and a (pleasant) change of location.
Earlier this week, Irish actor Colin Farrell announced after much speculation that he is, in fact, a part of the much-anticipated second season. Even more recently (yesterday, in fact), actor Vince Vaughn declared to the media that he will be joining Farrell to solve this season's case. New details didn't stop there, though!
Much like before last season aired, nobody really knows what will happen. So far, the word around Hollywood is that the show is moving from the swamps of New Orleans to the sunny-paved streets of Los Angeles!
This season, the plot will follow 3 cops from different cities all joining forces to solve the same case. With Farrell and Vaughn confirmed to star in Season 2, we still have a question that needs to be answered… who is this third cop? To keep audiences continuing to guess about what the future will hold for the casting of "True Detective", series creator Nic Pizzolattohas said that he sees this season's antagonist as a main character, leaving two of the four starring roles to be up in the air as of right now.
Before the confirmed inclusions of Farrell and Vaughn for this upcoming second season, rumors spread that the season would follow two female cops solving the case. There may still be some truth to that rumor. Perhaps the third cop and/or the antagonist will be female. I, for one, would like to see that. There aren't enough women in antagonistic roles. It'd be a nice change of pace to see a lady crime boss, or a female serial killer, or perhaps something different entirely.
In any case, the second season of "True Detective" is already shaping up to be something fierce. We here at YH will be sure to keep giving you the updates as they come! In the meantime, though, see the new "True Detective" stars in action behind the YH mic!
(Photos via WENN)
- Kevin Donaldson, YH Staff