Matt Smith Added to the Cast Roster for 'Star Wars: Episode IX'!
Written by Katie Marzullo. Published: August 29 2018
As soon as filming for Star Wars: Episode IX began at the beginning of the month, I had a feeling that new updates would be coming at us hard and fast on a regular basis, and it seems I was right!
I had just barely had time to process the announcement that Lord of The Rings alum Dominic Monaghan would be joining the cast when The Hollywood Reporter dropped the news yesterday that former "Doctor Who" star Matt Smithis onboard as well! Tolkienites and Whovians alike, rejoice, as some pretty substantial fandom crossovers are happening right now!
Monaghan previously worked with Star Wars director J.J. Abrams on the TV show "Lost", which also had its own hardcore cult following, and apparently he's been bucking for a role in the Sequel Trilogy ever since Abrams signed on for the first film, The Force Awakens. Now, his intergalactic prayers have seemingly been answered, though there's no clues at this time as to who his character will be. I'm hoping he is the long-lost love child of Princess Leia and Chirpa the Ewok chieftan, after a crazy night of celebrating their triumph in the Battle of Endor, who returns to claim his rights as Leia's rightful heir only to be thwarted by his half-brother Kylo Ren!
(Hey, that's not any less unlikely a theory than Rey Skywalker, mmkay…?)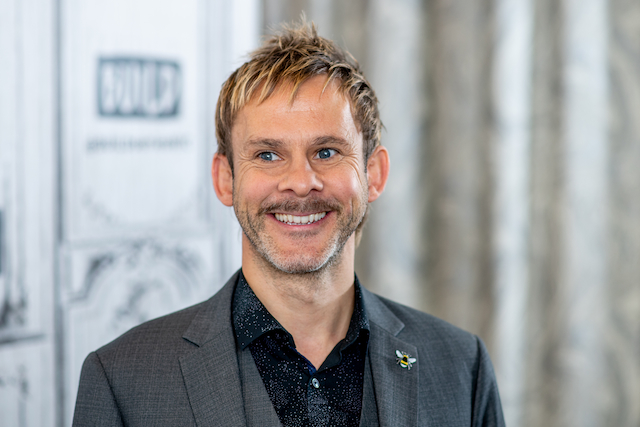 Meanwhile, Matt Smith has kept himself busy the last couple years playing Prince Phillip in Netflix's "The Crown", though he may be more fondly remembered as the Eleventh Doctor. Now that Phillip has been recast with an older actor, Smith has an open schedule, and I can't think of a better way to fill it than with what is reportedly a "key role" in the next Star Wars movie! Of course, "key role" can mean anything – you could argue that Captain Canady had a "key role" in the first scene in The Last Jedi by looking extremely put out that Poe Dameron destroyed his dreadnaught. Or that Maz Kanata had a "key role" in sending Finn & Rose on their pointless mission to Canto Bight, even though her entire scene lasted just a few minutes. So really this could be a glorified cameo for all we know. We'll just have to wait and see.
In other news, Lucasfilm confirmed that principle production will wrap up in February of 2019… meaning it will have taken SEVEN MONTHS to film this movie! That's an exorbitant amount of time for one film, but hopefully it means that they are taking all the time they need to knock this one, the final of the series, out of the galaxy!
Star Wars: Episode IX will hit theatres in December 2019.
(Top image via Santiago Felipe/Getty Images)
- Katie Marzullo, YH Staff Editor