Make a Statement Without Saying a Word: 4 Hot Eyebrow Trends!
Written by Hannah Brown. Published: March 22 2016
Springtime is here and it's time to put your best face forward! And what is more expressive than eyebrows? Indeed, eyebrows are the best free accessory that celebs are accentuating lately. And guess what? You can do the same. There are all different shapes and sizes to choose from and a ton of different products and services available to achieve your favorite 'brow look, so take your pick! Here are some of the more popular ways to rock your 'brows and the celebs who do just that!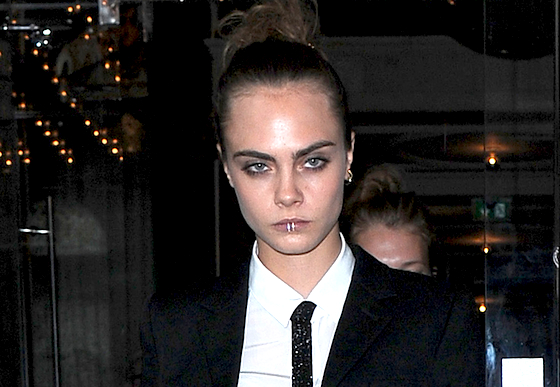 (Will Alexander/WENN)
We'll start with the most extreme eyebrows. Cara Delevingne's eyebrows are her signature look. Bushy, filled-in, and a little bit of arch, this girl has it all. Her dark eyebrows with her light hair are bold and make a statement. If you're going for a fierce, dramatic look, these are the eyebrows for you.
Next up, the "lifted" eyebrow look. Kourtney Kardashian rocks this one. This is a clean look that adds a little bit of shape. It's best when eyebrows are filled in. Try using an eyebrow pen and take your time filling in the spaces between the hairs.
The straight-across-modeled by Miley Cyrus. Feeling unique? Want to move away from the mainstream? Straight-across eyebrows are just for you!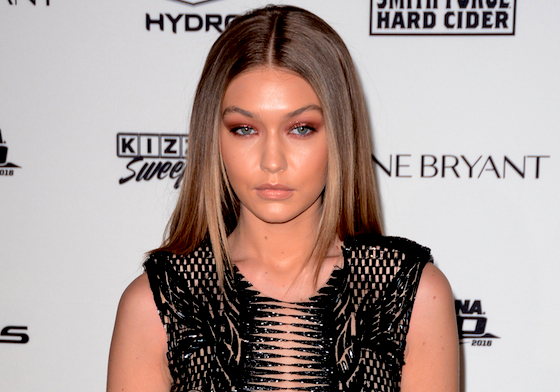 Rounded. Rounded brows are not what they used to be. Now they are dramatic and make a statement. Our girl Gigi Hadid rocks these brows for a clean yet dramatic look.
There are many variations of these looks, so you can make your brows as unique to yourself as you would like. Take your pick and happy waxing/penciling/threading!
(Photo via Dennis Van Tine/Future Image/WENN)
- Hannah Brown, YH Contributing Writer