Lili Reinhart's 'Swimming Lessons' Is a Poetic Gem!
07-21-2021 by Derin Yilmaz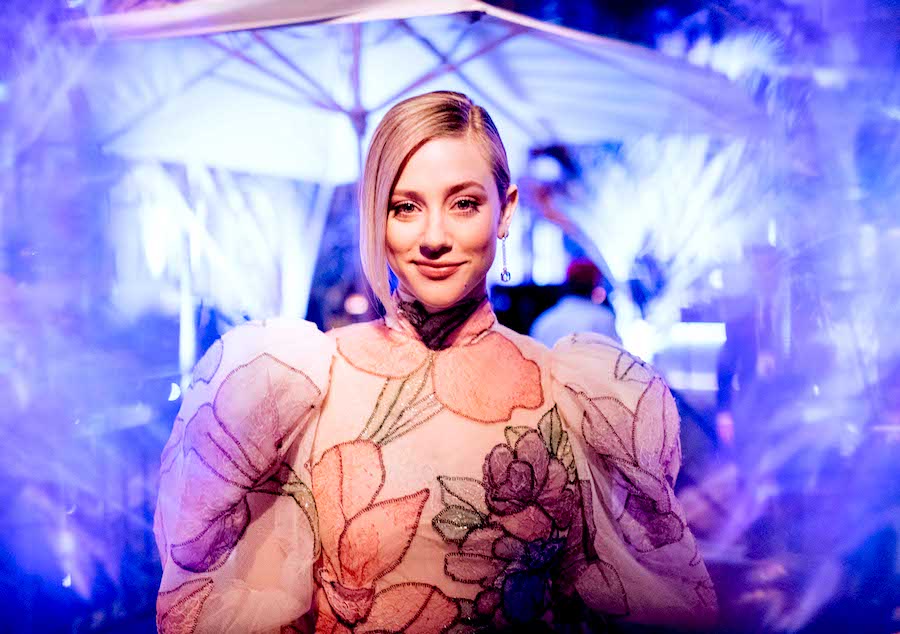 ( © Matt Winkelmeyer/VF20/WireImage via Getty Images)  
Lili Reinhart, the multi-talented actress from the hit series "Riverdale", might have just written our (and your) new favorite book of poetry.
Lili has always been candid about her anxiety and depression and has been an outspoken advocate for mental health. In high school, while going through depression, she found herself finding comfort in reading poems that she could relate to and helped her feel seen in moments of doubt. As her love for poetry grew, she began to find her own voice as a writer. In September 2020, she published her first poetry collection, Swimming Lessons, which quickly became a New York Times best seller.
For the main reason she felt it was time to share her poems with the world, Reinhart says in her book, ''I decided a little over a year ago that I wanted to share my own collection of poems in the hopes that they could bring comfort to whomever is looking for it.''
Her poems are beautiful reflections of romance, heartbreak, anxiety, and feeling lost at times. In Swimming Lessons, Reinhart writes from a place of authenticity with unique imagery and vulnerability.  
Her portrayal of passionate young love with its ups and downs feels intimate and thoughtfully crafted:
''I seem to be your new favorite novel.  / One that keeps you up at night / turning my pages. / Fingers lingering on me so you don't lose your place.''
''Sometimes I open my eyes when we kiss / to see if you're as lost/ in me as I am in you.''
''A single flame can light up a room. / that was you, my love / But it can burn. / also you.''
And in some of her later poems, Reinhart opens up about her mental state, moments of isolation, feeling unseen, and feeling broken:
''Apologies are a Band-Aid. / the wound is still there, underneath. / it still hurts / it just looks cleaner on the outside.''
''The sound of my own voice would surprise me /remind me / That I wasn't a ghost floating through the city / going unnoticed. / I was there, just silently disconnected.''
''How can anyone possibly turn off their mind and just be? / How do you find a quiet moment inside of yourself? / Let alone in this loud city.''
The poems are accompanied by just-as-beautiful and elegant artwork by Curt Montgomary, a tattoo artist focused on intimate portrayals of love and romance. In the end of her book, Reinhart circles back to the theme of love and writes, ''So love really f**king hard / Always.''
Even if you are not a fan of reading poems, Reinhart's delicate and honest collection of thoughts in Swimming Lessons is a great place to start your dive into the world of poetry. Pick up a copy asap!