LAMP Organization Throwing Fall Affair Bash to Benefit Homeless Initiative!
Written by Nicole Koch. Published: September 19 2014
Here is a perfect way to boost your karma!
Los Angeles Men's Place (LAMP) has organized a Fall Affair event that will be held on October 1 at the Pacific Design Center in Hollywood. The event's main purpose is to honor LAMP's major successes while raising money for the organization!
LAMP, who was awarded "Top NonProfit" in 2013, is celebrating 28 years of service (amazing), and their primary goal is to bring understanding and awareness to L.A.'s homeless situation, specifically people with mental illness. They undoubtedly deserve all of the recognition and awards they have earned, because they have given out 30,000 showers, 86,000 meals, and selflessly serve 2,000 people per year.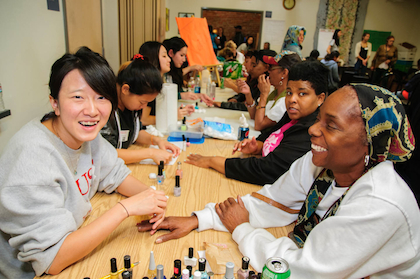 (Beth Stirnaman/LAMP)
In 1988, they built LAMP Village, a 25,000-square-foot former warehouse that was transformed into a center for life-skill workshops, recovery support, case movement, advocacy services, and a residence with 48 beds. A few years later, LAMP developed a building known as the LAMP Lodge into 50 fully-furnished apartments that have private bathrooms and kitchens. Their services are also offered at the 39 West and Santos Apartments in South L.A. and the Parker Apartments near MacArthur Park.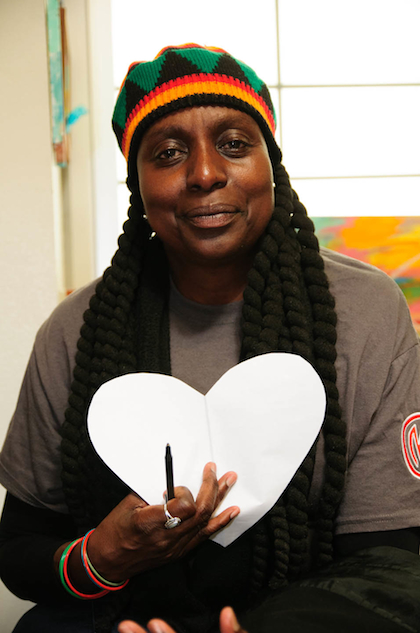 (Beth Stirnaman/LAMP)
The fun and full-of-life event will offer dinner by celebrity chefWolfgang Puck, music by Jazz Marlonius of The Colburn School, and a silent auction hosted by Bubba Jackson of KJazz, featuring Arts Package, Travel items, day on the set of "Community", and an Alexander McQueen clutch, among other amazing offers!
Don't worry if you can't make the event, because you can still donate online through their website!
Don't forget to spread the word -- every penny counts!
(Top photo via Jett Loe)
- Nicole Koch, YH Staff