Kevin Hart Teaming with Louis C.K. for Animated Flick 'The Secret Life of Pets'
Written by Kevin Donaldson. Published: April 27 2015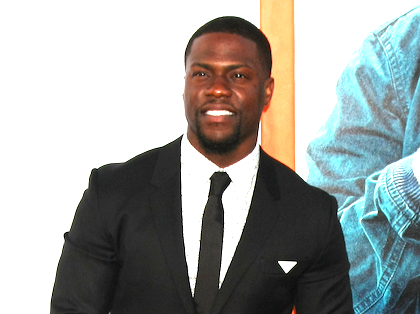 When I think about one of my favorite stand-up comedians, Louis CK, I of course think of his comedy about the stupid things his kids do, the stupid things he does, how stupid society is, and that stupid lingering question every human has to deal with: mortality. It's been a while since Louis did anything about his dog, mainly because he doesn't have one anymore, but did you ever hear Louis CK talk about the "secret life" that pets have? How about fellow not-so-kid-friendly comedian Kevin Hart? You think he's wondering what pets are doing when they're left alone? If you answered no, you are WRONG, because the two are teaming up for an animated comedy called The Secret Life of Pets.
Now, neither CK mor Hart are people I think of when talking about movies for kids, but when you add in the fact that fellow cast members includeEllie Kemper, Bobby Moynihan,Jenny Slate, Eric Stonestreet, and Lake Bell, then you have some actors that either are proven to make kids laugh, or potentially could. What makes this movie's casting even more bizarre and star-studded is the inclusion of comedian Hannibal Buress, known for his occasionally raunchy stand-up and the brilliantly demented "Eric Andre Show"… in short, his material doesn't sound too kid-friendly either. (But the "Eric Andre Show" on Adult Swim counts as Cartoon Network, right?)
Well, to put things in perspective, maybe it'll help if we knew the plot. Apparently, this animated film will be about a terrier named Max, played by CK. One day, his owner brings home a mongrel named Duke, played by Stonestreet. Duke knows life on the streets and he reveals to Max that there is an orphaned and adorable white bunny named Snowball, played by Hart, who is leading a team of fellow abandoned pets to exact revenge on happily-homed pets.
A genocidal bunny! Whoa, now I can see why they cast this the way they did. This sounds kind of dark for a kids movie, which means it'll be one those things that adults can easily enjoy as well. Universal Pictures thought as much when they cast this thing I think. Unfortunately, The Secret Life of Pets won't be out until July 8, 2016, where it will be warring at the box office againstStar Trek 3. It may seem like a long wait, but when you think about how long we've been waiting for both The Force Awakens and Batman vs. Superman: Dawn of Justice, maybe it's not as far away as you thought!
Here's something for you to ponder on while you wait. All actors take inspiration from somewhere in their reality for their roles, so maybe this video will give a clue as to what CK will bring to Max:
(Once again, even his dog is stupid. I love this guy.)
(Photo via Nicky Nelson/WENN)
- Kevin Donaldson, YH Staff