Joey King Takes On Gripping True-Crime Drama In Hulu's "The Act"!
Written by Jordan Cioppa. Published: February 26 2019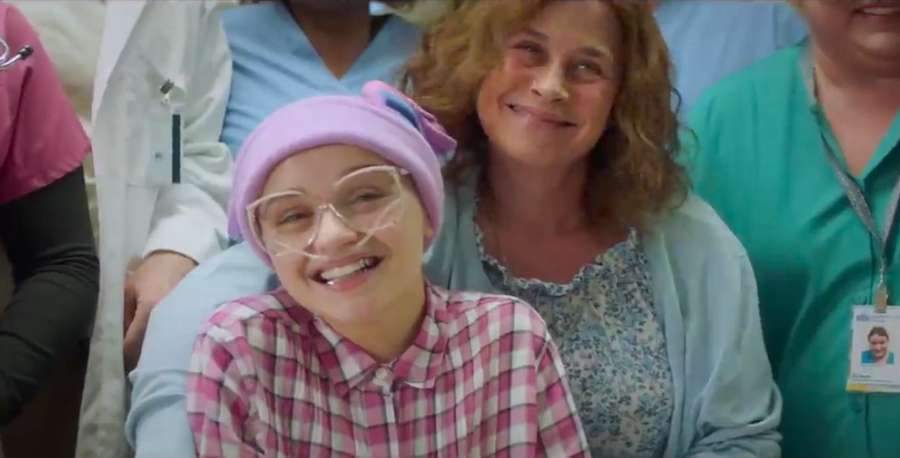 Hulu is exploring the dark and eerie real-life story of Gypsy Rose and Dee Dee Blanchard in their new series "The Act", which is set to premiere on March 20.
If you're not familiar, Gypsy Rose is currently serving a 10-year prison sentence for the murder of her mother, Dee Dee, in 2015. This isn't your typical murder mystery, though. All throughout Gypsy Rose's childhood, Dee Dee claimed her daughter suffered from seizures, muscular dystrophy, and even leukemia. Multiple doctors tested Gypsy Rose and found that she was perfectly fine. The mother-daughter duo gained publicity in the early-2000s when Dee Dee began partnering up with the Make-A-Wish Foundation and Habitat for Humanity, which even donated a pink house to the two. Gypsy Rose had a shaved head, wheelchair, and missing teeth due to the medications she was given.
In the chilling new trailer for "The Act", Gypsy's sad and complicated childhood is portrayed as she is repeatedly shown in her wheelchair. She starts out bright and happy and even claims her mother is her best friend, but as the trailer nears the end, she looks more and more upset until it finally closes with a scene ofJoey King, who plays Gypsy, being questioned about killing her mother, in court. Patricia Arquette is taking on the role of Dee Dee in the series.
This is devastating story that is hard to fathom, so I am anxious to see how Hulu tells it through its series this spring, and we are especially excited to see Joey King in what is sure to be an awards-worthy performance!
(Image via Hulu)
- Jordan Cioppa, YH Contributing Writer