Joey Graceffa Serving Up Scares with "Escape the Night" on YouTube Red!
Written by Brittany Taormina. Published: July 04 2016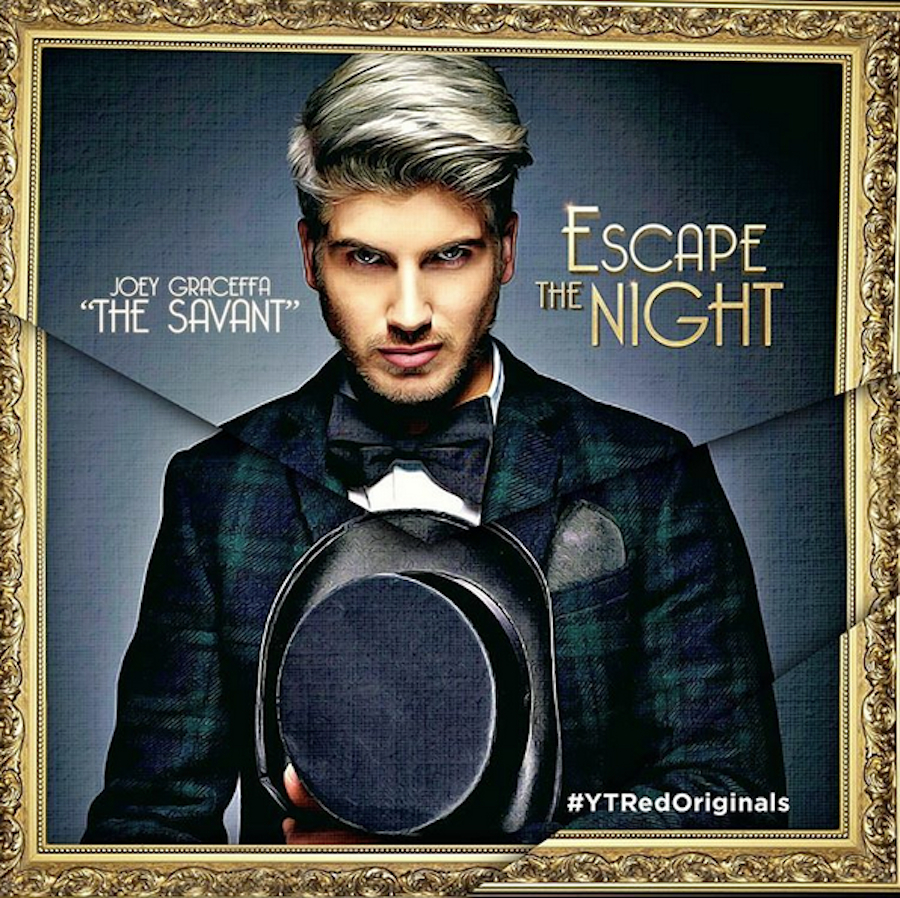 If you haven't been tuning into this YouTube Red Original Series, you are definitely missing out... or, should we say, missed the guest list!
The series was created by YouTube star Joey Graceffa, who we instantly have hearteyes for. The series has many similarities to the show "Whodunnit?" and the movie Clue -- you know that was one of your favorite games growing up!
The show follows a group of media sensations as they attend a 1920s murder mystery-themed dinner where things get creepy – YIKES! Many will recognize their favorites among the attendees, such as Lele Pons,GloZell, iJustine, Shane Dawson, and many more. The 10 YouTubers who have been invited do not have any idea what will happen, as there is no script!
You can catch the first episode right now, but if you want to watch the rest of the series, you will have to purchase YouTube Red. We think it's worth it!
"Escape The Night" premieres a new episode every Wednesday night – the real question is, are you ready to get spooked?
We were lucky enough to catch up with Joey at Vidcon, where we chatted about his fan-to-friend evolution, his crystal craze, and, of course, "Escape The Night." Check it out!
What do YOU think of the series?
(Photo via Instagram)
- Brittany Taormina, YH Contributing Writer