Joel McHale-Produced E! Show to Lampoon the Dreaded Internet Commentator!
Written by Sarah Osman. Published: December 04 2014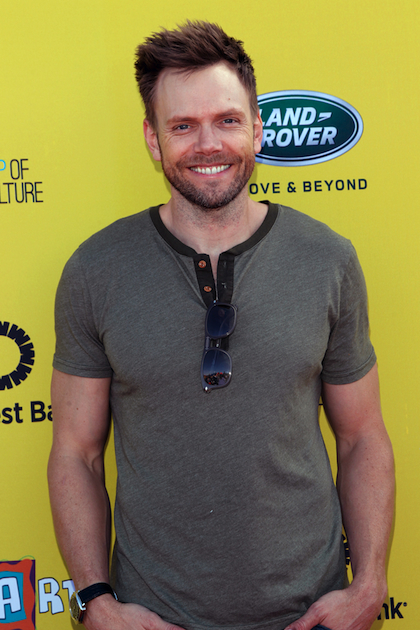 The host of E!'s "The Soup," Joel McHale, has been poking fun at reality television for years. On the show, McHale (and guest stars) gather around to marvel at and remark upon the absurd (and sometimes downright shocking) behavior of reality stars. "The Soup" is essentially the perfect program for one who does not want to sit through hours of reality TV, they just want to see the most explosive fights and biggest cry-outs.
Fans of "The Soup" will be pleased to know that McHale is about to take on another ridiculous facet of our society: internet comments. Once claimed to be created by the Devil himself (at least according to "SNL"), Internet comments can reflect kindness and compassion; unfortunately, they can also shed light on a more disturbing side of society. It seems that since no one can tell exactly who wrote the comment, nor can the commentor see others' reactions to it, people have decided that internet comments are the perfect place to display all sorts of dispicable behavior. Due to this fact, they are ripe for mocking -- it's a little difficult to read certain comments and not burst out laughing at how insane they are.
McHale recently made the correlation that no one in Hollywood has thought to comment on this, and has since taken action. McHale will produce a pilot for E! entitled "Comments Section", in which comedianMichael Kosta will deconstruct the snarkiest and craziest internet comments found on mainstream websites. Ironically, even the idea of this show has sparked a frenzy of snide internet comments, such as:
why don't they just call it web soup?
"Ugh Snarky humor the Mr. Hyde of Wit"
"Yeah Joel ? Well start with this one, your last name sounds like mc donalds started making weather LOL... im lonely"
I can only imagine what comments will be found from YouTube. Some truly strange individuals like to rear their heads on that site. As an English teacher and a writer, I do hope that the show will inspire commentors to use proper grammar (and that they poke fun at the ones who don't). A particularly cuckoo comment that also has terrible grammar is just adding insult to injury.
Are you curious to see "Comments Section"? Let us know in the comments section below!
(Photo via FayesVision/WENN)
- Sarah Osman, YH Staff