J.K. Rowling to Reveal Details of North American Wizarding World in New Story Series!
Written by Katie Marzullo. Published: March 07 2016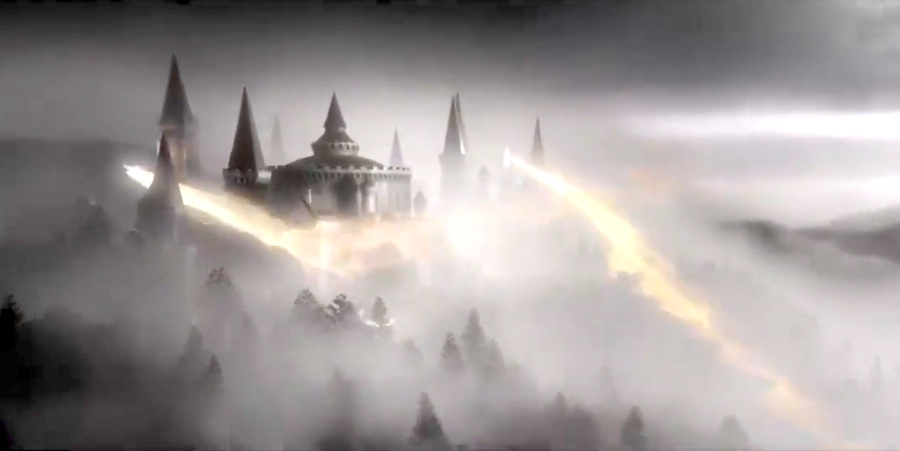 As we all know (I think), Fantastic Beasts and Where to Find Them, the Harry Potter spin-off film opening this November, will take place largely in New York City, making it the firstHP-related story on American soil. For us Yankee Potterheads, this is huge, and it's about to get even huger(sp?)…
Starting tomorrow (March 8), J.K. Rowling will release the first in a series of new stories that shed all-new light on the history of magic in North America! Ever since the first Harry Potter book dropped in 2001, us U.S. fans couldn't help but wonder if there was an American equivalent to Hogwarts, just like there was in France (Beauxbatons) and Bulgaria (Durmstrang), as we learned in Harry Potter and the Goblet of Fire.
Well, J.K. has finally put our minds at ease with The History of Magic in North America, which will be featured exclusively on her website Pottermore. The series will focus entirely on the wizarding world here on our home continent, from the wizarding school Ilvermorny (located in the Niagara Falls region) to the official Magical Congress of the United States of America. We will also learn about certain Native American legends, and, yes, of course the infamous Salem Witch Trials will be covered as well.
So, if you're an American kid and always wondered why you never got your acceptance letter from Hogwarts, it's because you SHOULD have been waiting for a letter from Ilvermorny!
It will definitely be interesting to see how Rowling's magical universe functions here at home, and how it interacts within our daily American lives and culture. Are American witches and wizards as "hidden" from the muggle world as their British counterparts, or do they interact with us more openly? Do they have access to our technology or do they shun it in favor of more primitive methods (i.e. quills)?
We shall soon have answers! Keep an eye on Pottermore tomorrow for the first installment of The History of Magic in North America, and go see Fantastic Beasts and Where to Find Them starting November 18!
(Screenshot via YouTube)
- Katie Marzullo, YH Staff Editor