J.J. Abrams Named New 'Star Wars' Director!
Written by Katie Marzullo. Published: January 24 2013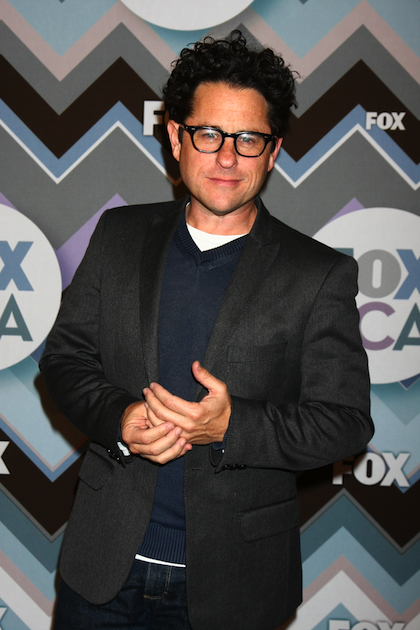 This just in!
If you loved/hated the 2009 Star Trek reboot, then be prepared to feel approximately the same about the upcoming new Star Wars trilogy.
It has JUST been announced that none other than J.J. Abramswill be beaming himself from the Enterprise to take the helm of the Millennium Falcon for Disney's continuation of George Lucas's classic saga. Prepare for some wicked lightsaber flares, you guys.
As you'll recall, back in October, Lucas sold Lucasfilm Ltd to Disney for a butt-ton of money, and Disney in response announced that it was going to develop three new Star Warsfilms. Feelings have been, to put it mildly, mixed, and I am sure this latest piece of news will spawn fangirl/boy message board debates the likes of which the Internet has never seen.
Abrams is currently putting the finishing touched on his Star Treksequel, Star Trek: Into Darkness, which will open May 18. With the same man now put in charge of two of the biggest sci-fi franchises in history, I'm willing to bet some weird crossover action is inevitable… as it always has been.
How do you feel about J.J. Abrams taking on Star Wars? Phrase your responses as calmly as possible!
(Image via Nikki Nelson/WENN)
- Katie Marzullo, YH Staff Editor