It's Okay To Be "Girly" Again -- Just Ask Barbie and Taylor Swift!
Written by Tori Raphael. Published: August 21 2023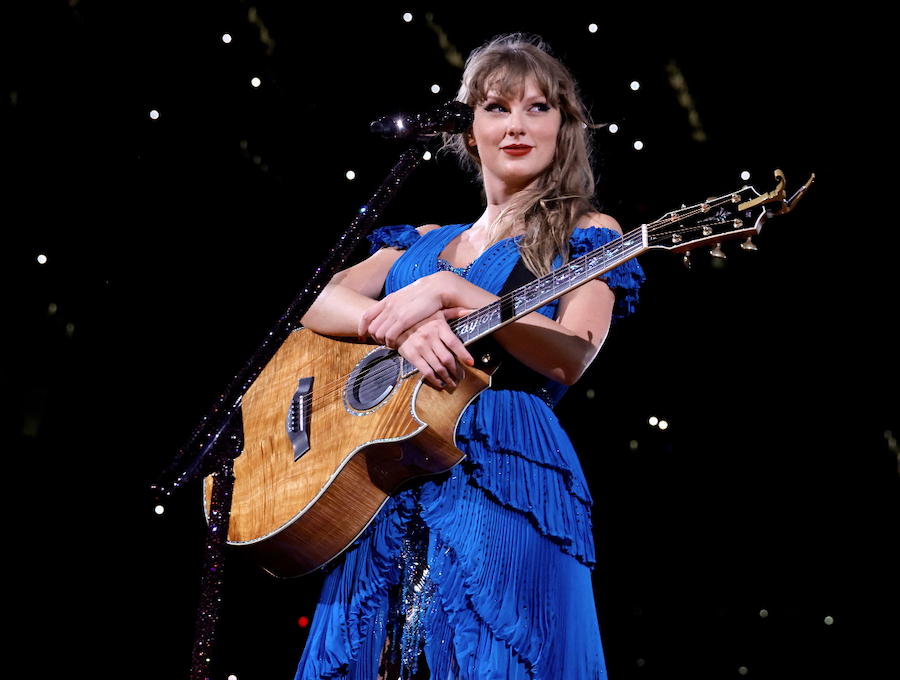 (Photo © Kevin Winter/TAS23/Getty Images for TAS Rights Management)
Have you or your family been recently affected by the Taylor SwiftEras Tour earthquake? You're not alone! The recent world tour of Taylor Swift performing her almost 4-hour iconography has been sweeping national football stadiums worldwide -- in some cases, causing local earthquakes. Another phenomenon this Summer is the Barbie movie cultural storm, which has become the event of the Summer after the film's blockbuster success. Barbie is the comedy hit made by Greta Gerwig starring Margot Robbie that takes the classic children's toy and spins it into a tale of feminism and social commentary -- with lots of pinks. These two women, Barbie and Taylor, seem to be coming at the perfect cultural moment as everyone embraces their girly side. Although "girly" used to be the favorite derogatory term to demean young female interests, it seems both the word and the aesthetic are being reclaimed today. 
"Girly" is defined by feminine traits that are strictly adolescent. What may come to mind for some is pink, glitter, Disney princesses, makeup, undying love for boy bands, and an unconditional bubbly optimism. All of these traits can be epitomized by the popularity ofBarbie and Taylor Swift. For goodness sake, the number one activity at the Eras Tour is sharing friendship bracelets -- what's more "girly" than that?!
The importance of embracing girliness is integral to the recent recontextualization of feminism. The last wave of feminism stemming from the #MeToo era and the 2016 election focused heavily on the wage gap and media representations of female protagonists. However, the sort of #girlboss mentally of this feminism was distinctly lacking in something integral -- Pink! The cookie-cutter depictions of perfect heroines who were strong leaders seemed to lack definite female characteristics besides their gender. A recent example would be the Captain Marvel movie, which appeared to be perfectly feminist -- to a fault. While there is nothing wrong with wanting to be a strong leader or superhero, it almost seems anti-women to only depict strong female protagonists with distinctly "masculine" traits. 
For so long, "girly" has been used condescendingly by everyone in the media. There has always been a cultural obsession with demeaning the artistic value of anything young women enjoy. When, in fact, young women have always been at the forefront of pioneering new artistic movements. Who made The Beatles – the greatest band of all time – famous? It was young girls. And it is well known that they were heavily mocked for their "Beatlemania" even though they were the ones to discover some of the greatest artists of the 20th century. The possible reason girliness has been mocked for so long is that it is seen as a threatening force that rejects the need for overt male influence. 
There has been a lot of feminist media but not "girly" media that celebrates the fundamentals of being a young girl. Not every girl wants to be a leader, a superhero, or consistently compete for positions of power with male acquaintances. Some girls and people who identify as women want to feel culturally celebrated for the sheer values of girlhood. The recent cultural shift with the popularity ofBarbie and Taylor Swift shows that girly things have artistic merit and should be praised for inherently being girly. Being girly is admirable, as it celebrates femininity, friendship, youthful optimism, and even pop music. Why do you think people pitted Taylor Swift against Kanye West for so long? Because she was seen as the silly "generic" pop music artist versus a "real" artist -- which could not be further from the truth. Taylor Swift was the butt of every joke for years because she was not seen as a serious artistic voice to be celebrated. Well, Taylor Swift and Barbie are having the last laugh now. Many women all over are embracing their inner young child wearing bright Y2K styles proudly and ardently defending the original Snow White.
Although now everyone everywhere is starting to culturally celebrate the interests of young women and the girly aesthetic, the recent girly phenomenon is not perfect. In the media, there still seems to be a distinct lack of diverse representations of girly role models -- the fact of the matter is, Taylor Swift, Barbie, and evenJoJo Siwa are still all white, blonde, blue-eyed, thin women. Hopefully, as we all celebrate more girly stories in the media, we will include more diverse representations.
Girly is back this Summer and hopefully here to stay, so pin up that One Direction poster proudly on your wall!