Films and TV Shows That Perfectly Capture The College Experience!
Written by Rachel Rosenfield. Published: August 20 2023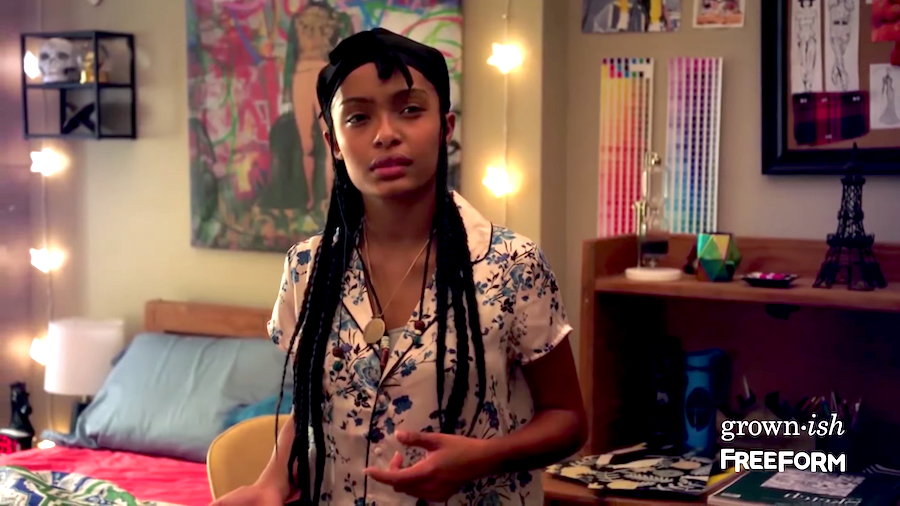 (Photo: Freeform)
When it comes to popular media, it appears that everything is either about being in high school or being an adult. However, there is a stage in between those two parts of life: College. Films and TV shows about college are often few and far between. However, college is an important stage in life that millions of students experience every year. Therefore, they should be able to see themselves on screen. It is always nice to have media to relate to, especially if it is accurate. Here are some television shows and movies that take place in college and have a lot of accuracy when it comes to what it is like being a college student!
1. "The Sex Lives of College Girls"
Don't let the name scare you away. "The Sex Lives of College Girls" follows four college girls in their Freshman year at the fictional Essex College. They all have very different personalities, but they are all going through the same transition to college and learning more about themselves along the way. The girls deal with bad grades, finding a passion, making friends, dealing with enemies, and, yes, sex. Because of their differing personalities, every viewer can find someone that they relate to. The show feels accurate to the college girl experience, and does not shy away from the ups and downs. Stream on Max.
2. "Dear White People" 
This movie-turned-TV series portrays college with a slight satirical take of the college experience from many perspectives. "Dear White People" is about the students attending the fictional Winchester University. Specifically, it is about what it is like to be a Black student at a prestigious, predominately white institution. Each episode of the TV series looks at a different student's story and problems, with fleshed-out stories to tell that speak true to the pressures of being at an elite college. Anyone can find a way to connect to some part of someone's journey on this show. Stream on Netflix.
3. "Grown-ish"
This series may be a spin-off of another show, but it still works well as a stand-alone series about the college experience. A continuation of the show "Black-ish", "Grown-ish" follows the daughter of the family, Zoey, as she goes to the fictional California University of Liberal Arts. She meets an exciting group of new friends who are all figuring out who they are and what they want to get out of their time in college. The friends have interesting classes, make fun new relationships, make money, get internships, and more. Every character in this show is one-of-a-kind, which is what makes it a fun watch. "Grown-ish" follows all four years of college to really show the evolution and growth that students go through. Stream on Hulu.
4. "Greek" 
The Greek system in college is not everyone's cup of tea. However, the people in fraternities and sororities go through some college struggles that can be pretty universal. That is the meaning behind the show "Greek", which follows a bunch of people at different fraternities and sororities at the fictional Cyprus-Rhodes College. This series focuses a lot on the partying aspects of college, along with Spring Break excitement, but it also deals with making new friends, casual sex, and trying to get something important out of your years in college. Even if you were a loner in college, there are themes in "Greek" that should still ring true. Stream on Hulu.
5. Pitch Perfect
While this demonstrates a more pristine outlook of the college-going experience, there are still parts that feel true to what it is like to be a college student. Pitch Perfect is about a group of girls in a college a cappella group, the Barden Bellas, named for the fictional Barden University. Along the way, the girls deal with friendship troubles, discovering new interests and getting used to this new stage of life. Even if you did not join ana cappella group in college, you can relate to this film's message of community in college. The characters may be intense in their interests, but sometimes that is what college does to a person. Stream on fuboTV.
6. Neighbors 2: Sorority Rising(Available on Peacock)
It might seem weird that the sequel to Neighbors is on this list as opposed to the original film. However, where the original film is more about one-dimensional frat guys, Neighbors 2 takes down the sexism that exists in sorority and fraternity life. In this film, a group of girls start their own sorority so they can start their own parties and make unique connections, all while dealing with their watchful neighbors. While this film does not show that many aspects of college life, it still exhibits how college can give you a voice and allow you to find your people, while also giving you an important cause -- in this case, feminism -- to believe in. Stream on Peacock.