'It Follows' Director is Going Postal for TV
Written by Kevin Donaldson. Published: April 29 2015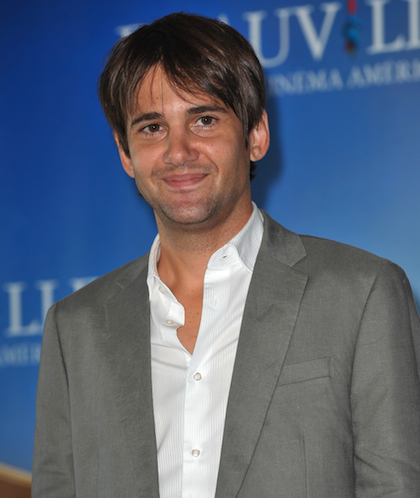 You may have heard of this year's horror movie sleeper hit, It Follows, and if you haven't you may still be lucky enough to check it out in theaters before this word-of-mouth hit undoubtedly finds it's way Redbox in a few months. Or you can just read our glowing review or watch our interview with star Maika Monroe.
It Follows is a very interesting psychological horror film , and now the writer-director David Robert Mitchell has a surprise for everybody -- with only two films under his belt, he has been approached to develop a television series.
Mitchell's series will be called "Mr. Postman" (already a pretty creepy-sounding title, no?) and will follow an as-yet unnamed postal worker working in a small Any Town USA. After a horrific and horrendous event takes place in the streets of this quiet town, the postal worker takes it upon himself to solve a series of dark mysteries that pop up after the event occurs. (Whenever my roommates get packages, I wonder what fresh hell of disturbing knick-knacks they bought to decorate our house with. I assume a postal worker's mysteries run around the same thought through those piles of Amazon boxes habitually bought by the same people over and over again.)
Nothing has been said about the initial mystery and if it will be solved, but it could be figured out in the pilot, at the end of the first season, or string throughout the whole show. No matter when "Mr. Postman" figures out its first mystery, I can already tell you that this show, based on premise alone, reminds me of two of my favorite shows, "Buffy the Vampire Slayer" and "Twin Peaks", so suffice it to say, I'm excited for this one. Since the director is from Michigan, and It Follows was definitely filmed in Michigan, I think it's safe to assume "Mr. Postman" will also take place in Michigan. What we don't know yet is exactly what network or streaming service has gotten behind "Mr. Postman", but wouldn't it be ironic if it ends up being Amazon?
(Photo via WENN)
- Kevin Donaldson, YH Staff