Is The World Ready for the 'Platypus Police Squad'?
Written by Sarah Osman. Published: October 12 2015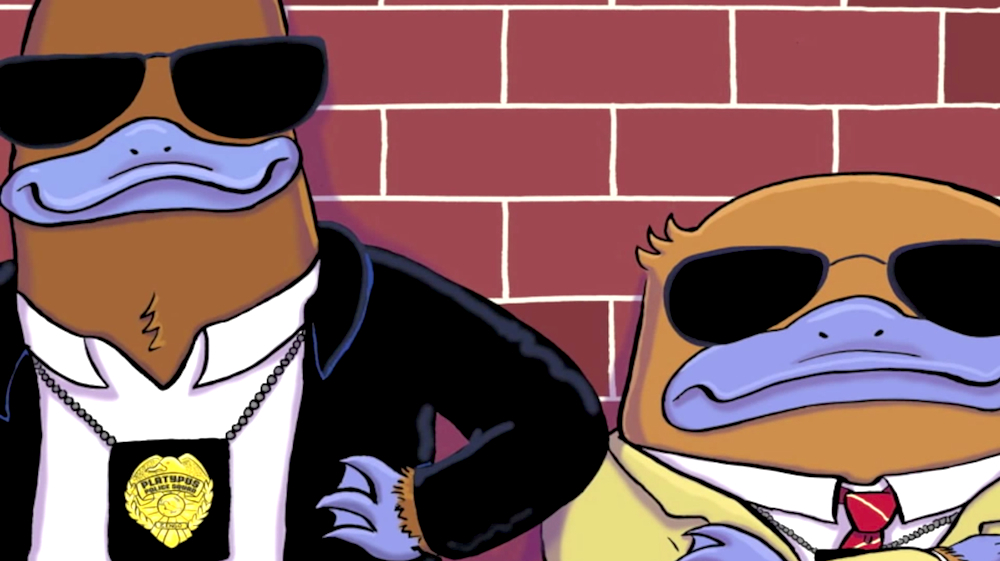 Here's a sentence I never thought that I would type: Hollywood has greenlit a film called Platypus Police Squad. Based on a series of popular children's books, Platypus Police Squad's title pretty much sums it up. The series, written by Jarrett J. Krosoczka, follows two duck-billed police officers as they take on the crime in Kalamazoo City where they bust illegal candy sales and even face political corruption (these are some hardcore platypi).
The film will be developed by Walden Media, which has already decided to adapt a few other children's books into films -- Steven Spielberg will direct a live adaptation of the classicRoald Dahl book The BFG, to be released next year.
As forPlatypus Police Squad, it will be written by Jon Saunders and Ross Evans, and will be an animated venture. In the meantime, you can catch up on the series, which currently has three books released, with Krosoczka working on a fourth. Krosoczka first envisioned the series to focus on two penguins (which would have made it the Penguin Police Squad) but later changed it to platypi at the suggestion of his publisher. In the series, detectives Rick Zengo and Corey O'Malley are two mismatched partners (Zengo is a young and energetic rookie while O'Malley is a seasoned fat detective) who learn to work together to take down the bad guys. It's just like any other cop tale... just, you know, with platypi.
I have not yet read the series, but I am excited for the film adaptation ofPlatypus Police Squad. I have a soft spot for platypi (they are the only animals I have ever seen to know how to pose for a camera), so I am intrigued to see them get animated and fight crime. I also have a deep appreciation for police parodies, so the idea of a police parody with platypi is a winning combination!
Check out this book trailer for one of the PPS books, complete with groovy theme song (which I hope makes it into the film!):
Are you excited to see Platypus Police Squad?
(Screenshot via YouTube)
- Sarah Osman, YH Contributing Writer