ICYMI: "Westworld"'s Zahn McClarnon Joins Cast of 'The Shining' Sequel, 'Doctor Sleep'!
Written by Kevin Donaldson. Published: August 04 2018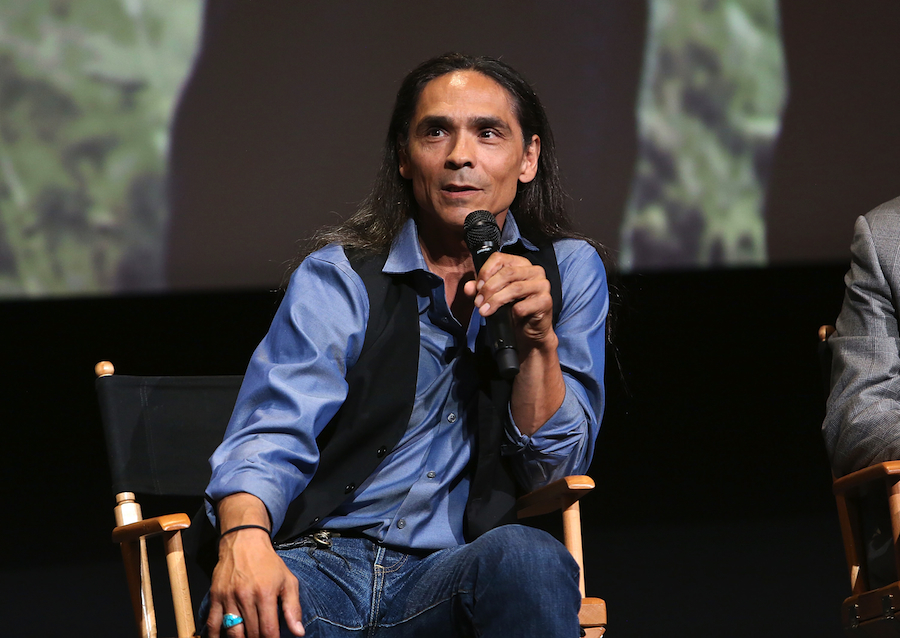 While you may call this Ewan McGregor-starring filick by its name Doctor Sleep, or simply as "that Shiningsequel", which it is in a way that may disappoint fans of theKubrick film, either way we know what we're talking about. Well, it seems that the 5'6" Ghost Nation host from "Westworld" (repping us short guys proudly) Zahn McClarnon will be play a character named Crow Daddy. This comes at a time when McClarnon is seen as a breakout star during this past season of "Westworld", so look for more of him elsewhere. But if you're wondering who Crow Daddy is, I will say "spoilers" as he is part of a cult called The True Knot that feeds on the life force of children who shine, like McGregor's character Danny Torance in the original Shining film, but considering he's an adult in this version, he must be safe from Crow Daddy.
Also joining the cast is Mission Impossible: Fallout starRebecca Ferguson playing the leader of this True Knot cult named Rose the Hat (these names alone are pulling me into the movie). It also appears that the film will flashback to The Shining, or possibly feature something else along those lines, as actors Alexandra Essoe and Carl Lumbly have been cast as Wendy Torrance and Dick Halloran, respectively. (Fans of the original book or film will know these two well.) But back to Ferguson.
Ferguson seems like she's poised to be a busy woman after her role inMission Impossible: Fallout. She not only nabbed what appears to be the main villain role in Doctor Sleep but she has also been cast in a Men In Black spinoff entitledMIB starring Thor: Ragnarok co-starsChris Hemsworth and Tessa Thompson, but let's not forget non-Marvel actor (yet!)Liam Neeson. There aren't many details at this time, but Columbia's new Men In Black film is stating outright that it is not a sequel or reboot but will be its own story away from original stars Will Smith andTommy Lee Jones, however still set in the same universe. It was a big agency, so it makes sense that we would see other stories eventually. Emma Thompson is returning as Agent O and solidifies the previous statements. Since we know that Neeson is the head of the agency and Hemsworth and Thompson will be playing new partners, it can be assumed that Ferguson will be playing the villain in this film as well.
Doctor Sleep is scheduled to be released on January 24, 2020, andMIB is set for a June 14, 2019, release.
(Image via Jesse Grant/Getty Images)
- Kevin Donaldson, YH Contributing Writer