ICYMI: Selena Gets Her Own Netflix Series PLUS 4 Other Legendary Divas Who Deserve a Series!
Written by Alexandra Tirado. Published: December 15 2018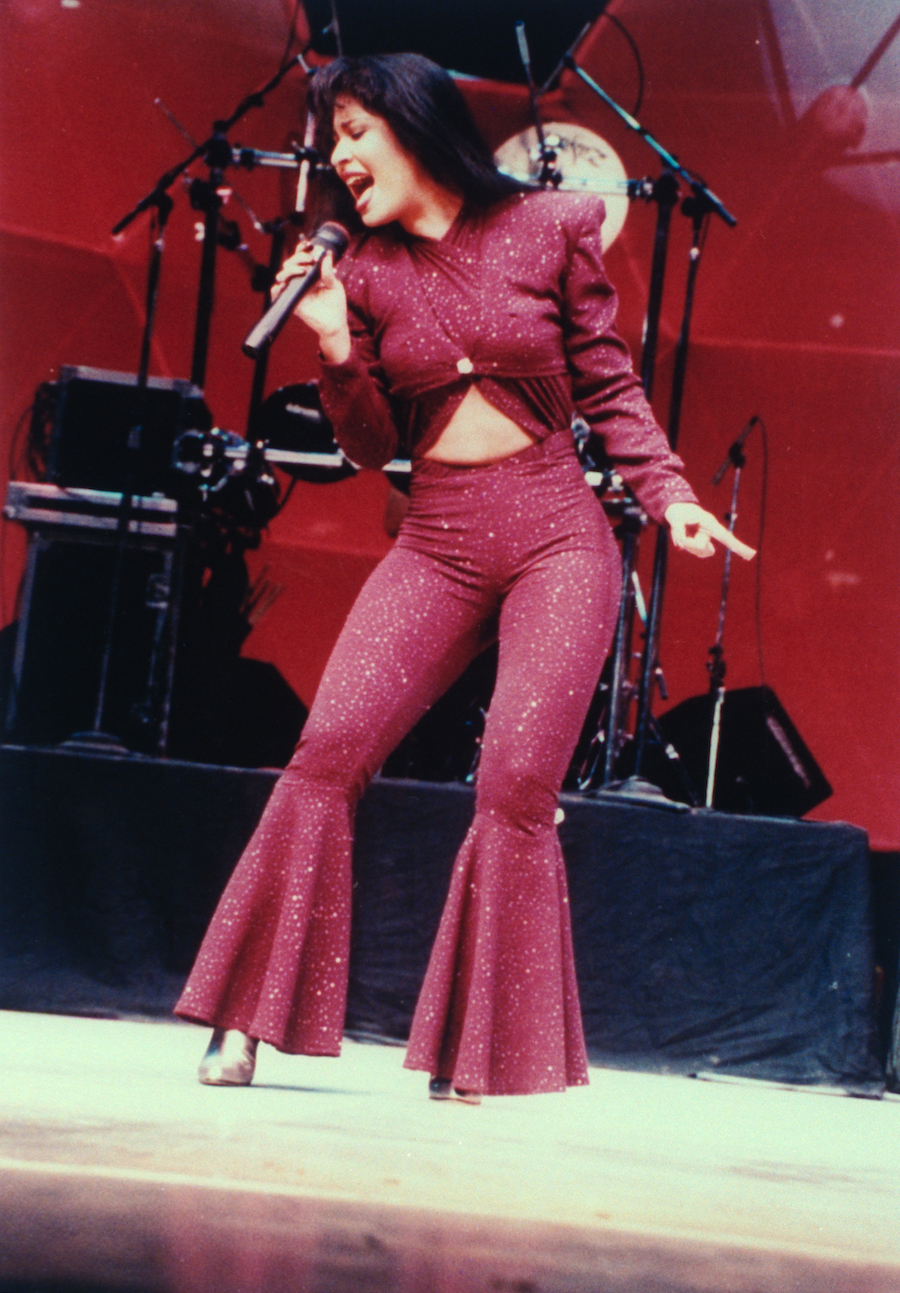 (© Hulton-Deutsch Collection/CORBIS/Getty Images)
Get ready to get "Bidi Bidi Bom Bom: stuck in your head once more, because the Queen of Tejano has officially been given the Netflix treatment! Netflix announced this week that they had greenlighted a series about Tejano icon Selena Quintanilla. The superstar, who in her short life managed to become one of the best-selling Latin artists in the world, is going to have her story told by her family and the help of "American Crime" writerMoisés Zamora.
This is not the first time Selena's story has been told -- Jennifer Lopez famously portrayed her in the 1997s Warner Bros. movie Selena. TNT also recently announced a Spanish-language series about the singer, and while there have not been many details revealed to the public, Netflix has revealed that their miniseries will be coming-of-age story.
Seeing Selena's story, who tragically died at age 23 after she was shot by the president of her fan club and close friend, Yolanda Saldívar, will be endearing not only because we get to see the singer brought to life again, but because we'll get to focus on her life and legacy much more than on her tragic death.
The series has no official release date yet, but while we wait, here are a list of legendary women we would also would like to see in a coming-of-age series:
Beyoncé
As if we need any reason for wanting to see a Queen Bey coming of age story. Just picture it -- the voice, the costumes, the Destiny's Child!
Marie Curie
Okay but let's think outside the box here -- how great it would be to explore the life of one of the most important women in science? Curie, who won Nobel Prize for her contributions to science, spent most of her life studying radioactivity. She later died of exposure to radiation, but it would be cool to follow her through her early years and her start in science (which I'm sure wasn't easy for women in the 1800s) and explore what made her dedicate her life to science. There have been some movies done about Curie's life, but as she herself said, "One never notices what has been done; one can only see what remains to be done."
Shakira
There are a million reasons why a Shakira series would be amazing. Shakira was known in the '90s to break stereotypes and and defy gender roles. With her personal lyrics, she was basically the Taylor Swift of Latin rock, only with the edge that being a singer in the '90s brought. Plus, she is one of the most recognized figures in Latin entertainment and in the world. If those aren't enough reasons, we could also look into this show to answer certain questions -- for instance, was the rumor that she took two of her ribs out to dance true? Also, were her hips always this honest? Guess we'll have to wait for a show to know.
Gloria Steinem
A series about how one of the most important figures in the feminist movement came to be? Yes, please!  Gloria Steinem has had an important influence on history as a prominent female author who fought hard for women's equal rights in the '70s and continues to do so nowadays. Plus, think about all the fierce '70s fashion we'd get to experience.
                                                                                                                                         (© John Olson/The LIFE Images Collection/Getty Images)
(Top image via Arlene Richie/Media Sources/Media Sources/The LIFE Images Collection/Getty Images)
- Alexandra Tirado, YH Contributing Writer