ICYMI: Sarah Silverman Producing New Comedy Series For Facebook Watch!
Written by Kevin Donaldson. Published: June 03 2018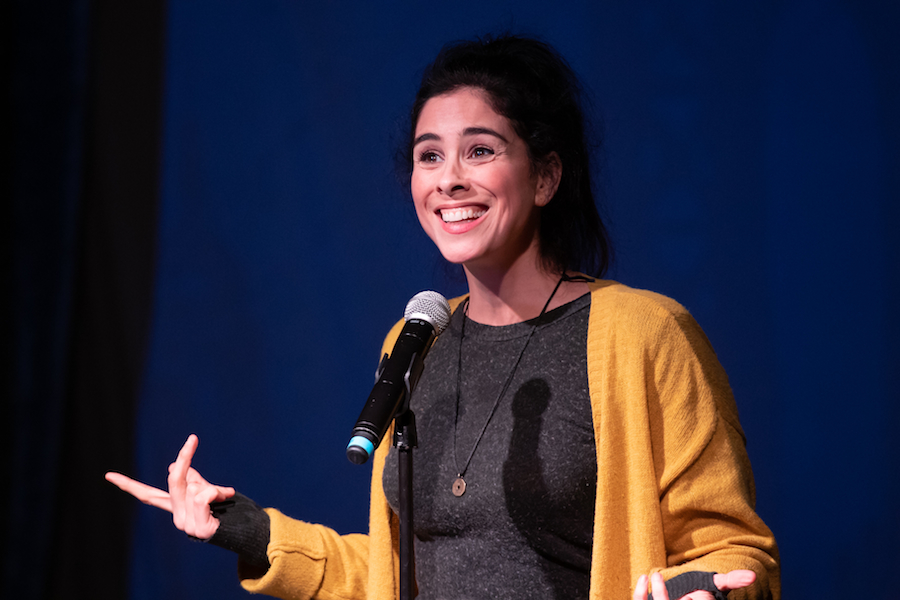 Apple, Starbucks, YouTube, Facebook… it seems everybody wants to make a streaming service full of good entertainment to watch these days ever since Netflix and Hulu really took off in the original series market. That's why Facebook has been trying to get their Facebook Watch service underway for sometime now.
With how popular Sarah Silverman is getting with her political-oriented talk show on Hulu, "I Love You America with Sarah Silverman", fighting off Twitter trolls, and in one odd case even helping one of them find the therapy they need to help their war-induced PTSD, she seems poised to venture into more television opportunities in streaming, now through Facebook Watch for "Please Understand Me", a show that spoofs relationship-therapy, created bySteven Feinartz.
While Silverman isn't the creator of the show, she is executive producer and narrates each of the five episodes. The format of "Please Understand Me" follows two very different comedians each episode who pretend to work out imaginary issues with a real therapist, who is ultimately the subject of the joke. Think of it as "Punk'd" except it's a non-celebrity therapist every time who gets pranked and there's no Ashton Kutcher.
"Please Understand Me" has already premiered, with its first two episodes airing on Facebook Watch on May 30. The five-episode series will air its final three episodes on each following Wednesday.
(Image via Earl Gibson III/Getty Images)
-Kevin Donaldson, YH Contributing Writer