ICYMI: "Fresh Off The Boat" Writer Ali Wong Getting Her Own Comedy Film on Netflix!
Written by Kevin Donaldson. Published: June 03 2018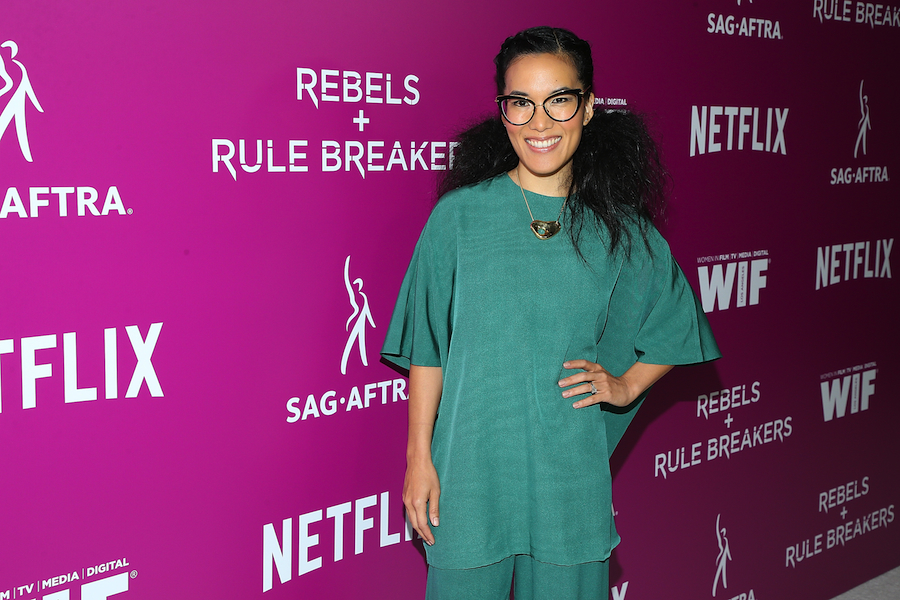 Ali Wong may not have gained all of her success from Netflix, being that she had some acting gigs and was touring before her career making special Ali Wong: Baby Cobra hit Netflix back in 2015, but the streaming service definitely helped her out in big ways. Since the special, she has had a much bigger touring career as a comedian, more acting roles, and was able to quit her job writing for ABC's "Fresh Off the Boat" so that she could co-star in ABC's "American Housewife" and later co-star alongsideTiffany Haddish in Netflix's upcoming animated comedy "Tuca & Bertie". Now, worlds combine as Netflix is reuniting Wong with her former "FOTB" boss, Nahnatchka Kahn, where Khan will direct a comedy film entitled Always Be My Maybe starring film writers Wong and "FOTB" starRandall Park.
Always Be My Maybe follows the story of Wong and Park as childhood friends who grow up together and grow apart. Under some as-of-now unknown circumstance, they reconnect despite their lives being wildly different. Wong's character is a celebrity chef opening a restaurant in San Francisco. Meanwhile, Park's character is described as being a struggling musician who happily lives at home with his dad. Since Park is described as being happy, then it might be assumed that, despite Wong's character being much more successful, she is perhaps unhappy.  
The film also boasts an almost entirely Asian cast (a good thing that seems to be happening more and more in Hollywood today) aside from Wong and Park, including Daniel Dae Kim andCharlyne Yi. The most intriguing cast member who stands out (and has me questioning what he'll be doing this in this) is John Wick himself Keanu Reeves. Reeves doesn't stand out particularly for racial reasons -- in fact, he's actually mixed race with Native Hawaiian and Chinese blood in him -- but just since a comedy like this seems like an odd choice for him. He's had an appearance in Keanu and got his start in the Bill and Ted films but is mainly known for action roles… but wait! Reeves is also on board for Bill and Ted 3 and is actually in the upcoming rom-com Destination Wedding. Maybe after John Wick 3, we'll be seeing him in more comedies. Now, if only we could get Randall Park in a straight action flick. I'd like to see that for a million different reasons.
Always Be My Maybe is a Netflix movie, which means you can bet there's no release date; however, they've given us a year! 2019! (Take what you can get, kids.)
(Image via Phillip Faraone/Getty Images)
- Kevin Donaldson, YH Contributing Writer