ICYMI: Netflix Introduces All Kinds of Terrors in New "Chambers" Series!
Written by D.J. Rivera. Published: April 27 2019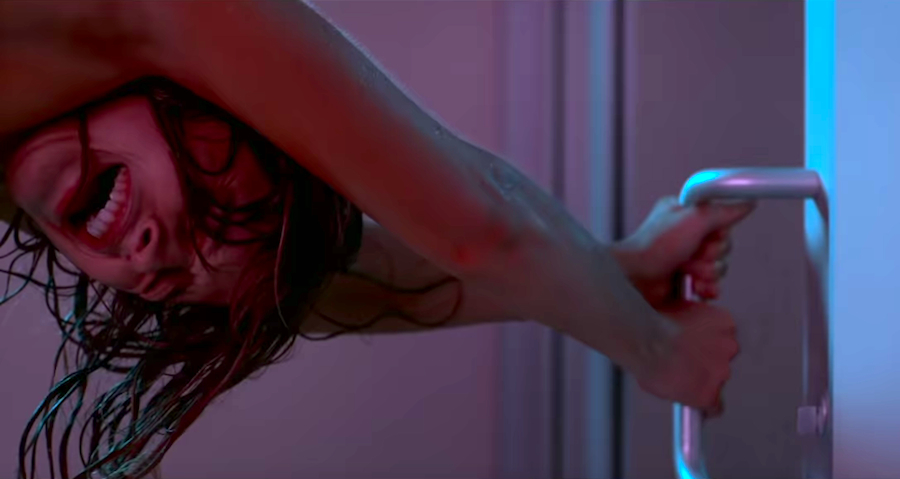 It is starting to get a bit unnerving how good Netflix is getting at scaring the crap out of everyone. I mean, they are putting in some serious overtime in finding new ways to ensure that their subscribers sleep with the lights on after the credits roll. With titles like The Ritual, Gerald's Game, "The Haunting of Hill House", and Bird Box, it's very easy to find something to make your heart race or skin crawl. And despite being packed to the brim with nightmarish content that none of us we'll be able to finish in our lifetime, the streaming giant continues to flex its fear-inducing muscles with yet another psychological horror series that will surely find a place in every viewer's heart. 
"Chambers" is Netflix's latest offering in the world of horror and looks all kinds of bananas from what was shown in the trailer. Sivan Alyra Rose's character Sasha has a heart attack, resulting in her need of a brand new crucial blood-pumping organ from whoever is offering one up that still beats. Fortunately for her, two unlucky parents, played by Uma Thurman andTony Goldwyn, just lost their daughter, and Becky's ticker was up for grabs. But after the surgery, Sasha starts to see things... things that one can only describe as being both equally terrifying and bizarre. Besides survivor's guilt and a nasty scar, this new addition to Sasha's body carries a lot more baggage. Basically, she has a lot to get off her chest about the side effects of this traumatizing endeavor. You know, the usual stuff that happens after a major organ transplant -- a little random bleeding, seeing the face of the donor lying next to you in bed, and her corpse trying to crawl out of the surgery scar left behind from the operation. Standard stuff. Oh, and let's not forget some dangerous photo manipulation; that one is prevalent, I hear. 
As Sasha begins to experience these nightmarish visions and eerie occurrences, unsettling revelations about her donor's death surface, leading to the suspicion that the fallen girl's parents' intentions may be more sinister then they appear. It's a bit unnerving witnessing the president from "Scandal" all shirtless and "new age" doing a deep focus breathing exercise. His eyes pierce your soul and scream all kinds of evil. Thurman plays a character who appears to be slowly unwinding into some sort of darkness stemming from the loss experienced. Uma always plays crazy like a legend, whether it's vengeful rage or passion-filled jealousy, this lady knows how to embody chaos. Going into it knowing this, seeing the full arc of what these two are bringing to the table in this beast, is alone worth the subscription fee every month.
If there is one thing "Chambers" isn't lacking in, it is definitely the number of things to be scared of. The series looks to give audiences a refreshing mix of psychotic obsession and supernatural horror that will result in an entertaining, tension-filled binge session. The only people this experience in terror is probably not well suited for are the faint of heart, for obvious reasons. 
"Chambers" is now available to stream on Netflix.
(Image via Netflix)
- D.J. Rivera, YH Contributing Writer