ICYMI: Jordan Peele Headed to the Twilight Zone, Netflix Gets Into The Comic Book Game, & More!
Written by Kevin Donaldson. Published: November 11 2017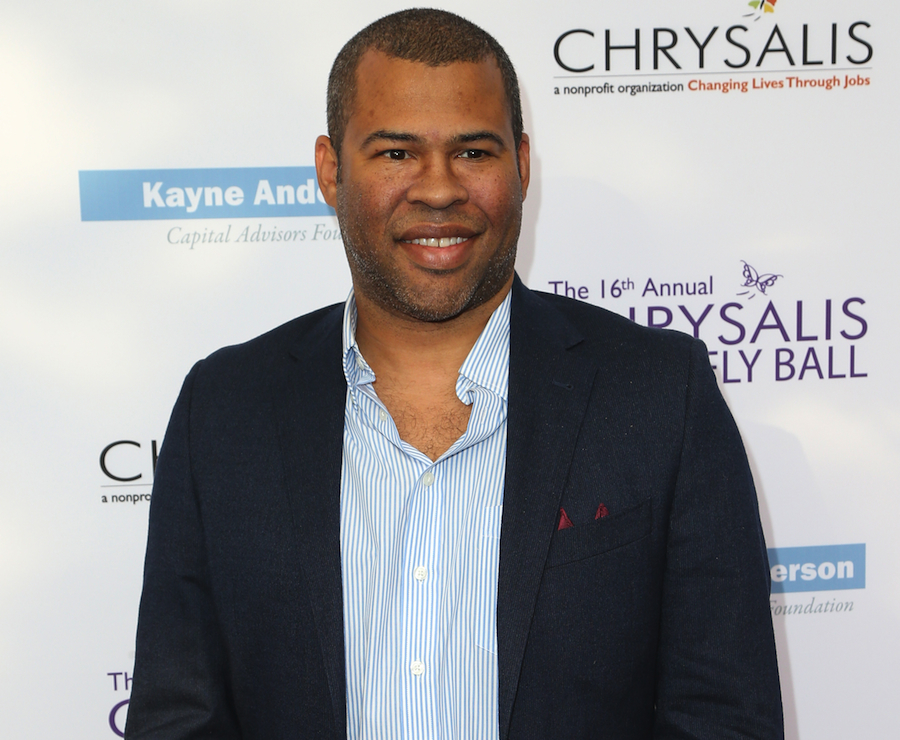 So let me start this in case you missed it by calling out the elephant in the room that some terrible stuff happened… again. But like always, here's some not-so terrible stuff (depending on how you look at it… but remember anytime you find a hot bottle of water in your car it is still half full because you found it) that will hopefully brighten your day, week, month, year, life… whatever works!
CBS All-Access Peeles Open "The Twilight Zone"
It's a show that, if you've never seen it, you've at least heard of it and/or it's famous opening tune, or famous lines like "Submitted for your approval", so it's only natural that CBS will be adding it to its surprisingly popular streaming service. I'll be honest and say I will eat crow when it comes the success of CBS All-Access since I criticized it in the past and thought "Star Trek: Discovery" would be a great show but nobody would subscribe to this service just for it alone… and boy was I wrong. So CBS All-Access will have a reboot series of "The Twilight Zone", so big deal, right? Yes, it is, asJordan Peele, co-star of "Key and Peele" and writer/director of this year's first and probably best horror movieGet Out, will be the main force behind this new "Twilight Zone".
Peele stands as an interesting pick and it's not just because of his background in comedy but rather that one could argue "The Twilight Zone" has been traditionally more a sci-fi than a horror show, and horror is what Peele is more known for. It's also interesting because, before this deal was struck, it was looking like Peele was going to be involved in some other sort of anthology series for HBO surrounding the works of famous horror author H.P. Lovecraft, whose writings have long influenced the horror and sci-fi genres in all mediums but has never been adapted to film or television (although Cthulhu is a canon "South Park" character). With Peele signing onto "The Twilight Zone", it seems like Lovecraft fans may have to wait longer for anything to happen.
No release date has been announced as the new series is still in development, but in an age when Netflix's horror/sci-fi anthology "Black Mirror" (which is considered a 21st Century spin on "The Twilight Zone") and now "Lore" on Amazon Prime are of the norm, it'll be interesting to see how Peele sets his show apart.
Mark Millar's Netflix Deal 
You may not know him by name alone, but Mark Millar, comic book creator of such notable works that have graced the big screen as Kingsman, Kick Ass, and Wanted, has made a surprising deal with Netflix after the streaming platform acquired his company Millarworld, which publishes his own works as well as the works of other up-and-coming comic book artists.
While this deal means that Netflix could feasibly begin adapting existing series within the Millarworld company, it doesn't mean they necessarily will. In an unexpected turn, it looks like Netflix will start producing comic books as well, with the first as of now being Millar's upcoming series "The Magic Order", a six part miniseries due to hit comic book shelves in May of next year. Netflix also has Millar excited, as they hired on artist Olivier Coipel to draw the series. Said Millar, "Netflix hiring Olivier has also made me the happiest guy alive. I've been after him for almost ten years so to finally have our names in the same book is an absolute honor."
As for the series itself, "The Magic Order" will follow a dark fantasy story about five families of sorcerers who have sworn to fight off different supernatural criminals and other evil things that threaten to destroy the world. As of now, Netflix has not stated they will also make a live-action adaptation, but on the premise alone, it sounds like it could work pretty well on their platform.
Rian Johnson Gets a New Trilogy
With his first Star Wars film The Last Jedi almost a month away from release, writer/director Rian Johnsonhas signed a deal with Disney and Lucasfilm to continue working in the Star Wars universe. With last year's first release of their spinoff series, Rogue One, the company seems to be happy to go ahead and make more with the upcoming Han Solo movie on the way as well as Boba Fett and Obi-Wan films being talked about in development. Johnson made a deal, however, that sounds outside of these, as he will be making his own trilogy.
Without even seeing The Last Jedi, it's apparent Johnson did something right, since he'll be getting the best deal a Star Warsfan could ever hope to get. What's not apparent is exactly what this trilogy will be. So far, details are sporadic and contradictory at best, with the main thread being Johnson is allowed to let his imagination run wild and do whatever he wants. This trilogy is said to definitely take place outside of the Skywalker Saga with a cast of all new characters. He's also on tap to at least direct the first film in this new trilogy. Things get murky, however, when some information saying it will play into the Skywalker Saga and be a spinoff, sort of like the Star Wars Stories. It'll still have completely new and original characters, but that statement still makes you think it might not exactly. Then there are details saying it will take place in a completely different galaxy at a different time. What I can say is that, since this deal was only just announced, and even if Johnson and Lucasfilm/Disney had been talking about this prior to the announcement, it's still safe to say it's all fresh and a solid and finalized idea isn't ready yet.
As of now, there are no release or production dates available but we'll keep you updated when we learn more.
Trailers. Trailers. TRAILERS!!!!!!!!!!!
Yup, it's a new week so that means new trailers! Let's watch:
I, Tonya – I'm pretty excited for this one. Could be a great dark comedy about an insane person. Just not sure why it's called I, Tonya… she's not a cavewoman:
Fifty Shades Freed – In case you're interested in what your parents rent after you go to sleep:
Sherlack Gnomes – I've never seen any of the Gnome franchise but looks pretty whacky. Johnny Depp's roles keep getting weirder:
Coco– And that brightly animated movie where that kid dies that everyone will be seeing in a quiet dark room with strangers instead of eating Thanksgiving dinner with family… wait, isn't this about Day of the Dead?
Hostiles – So hot off the presses I don't even know what it's about:
The Post – I don't like seeing Tom Hanks age but still… it's Tom Hanks:
(Image via FayesVision/WENN)
- Kevin Donaldson, YH Contributing Writer