ICYMI: JoBros Comeback Continues with Amazon Documentary!
Written by Jasmine Liu. Published: March 16 2019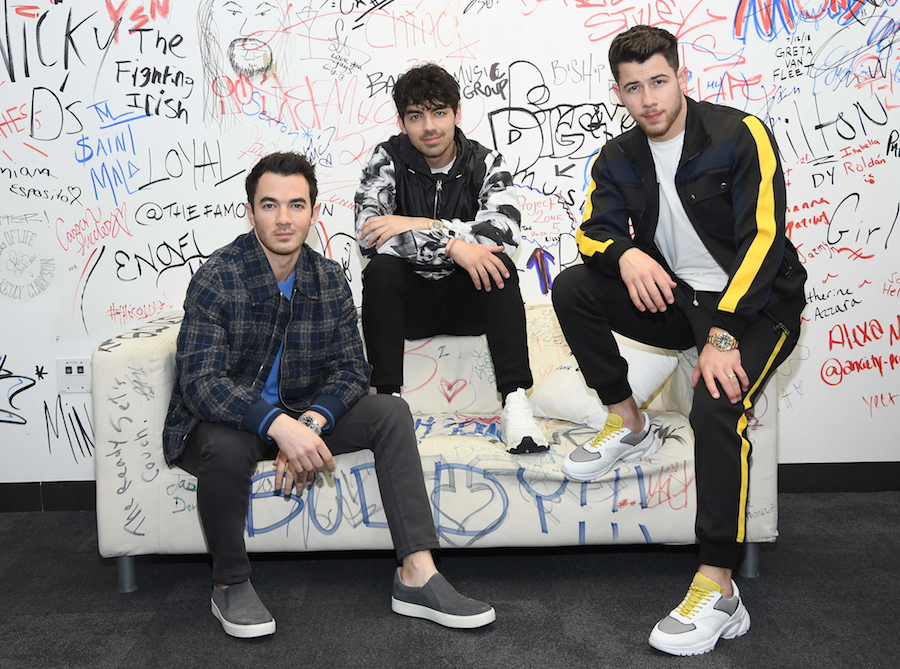 (Image © Dimitrios Kambouris/Getty Images)
If you were celebrating the revival of the Jonas Brothers these last few weeks, listening to "Sucker" (such a banger) and reminiscing on old music videos, start "burning up" because Amazon will be releasing a documentary on the iconic trio!
The film will be "a very personal, behind the scenes look at the Jonas Brothers as they reunite for this exciting tour," saidJennifer Salke, head of Amazon Studios, in a statement. "Experiencing the brothers back together again is the news that everyone hoped for and we can't wait to share this intimate and compelling documentary special with all of our customers."
The Jonas Brothers were iconic for the '90s and 2000s kids. They've had an interesting career that seemed to be a rollercoaster and were insanely popular for a few years as tweens fangirled over their favorite brother. After a couple of years of screaming girls and Miley x Nick shippers, the band's fame seemed to fizzle down.
The brothers have come a long way since they broke up back in 2013. Leaving Disney gave them an opportunity to pursue different paths as well as changing up their image. Nick started acting more and releasing solo music while Joe continued to sing as well, starting the band DNCE as the lead singer. Kevin got married and started a family, so they all dispersed in different directions. The trio successfully moved on with their careers and life, so their reunion was not suspected by most. Fortunately for their fans, they turned the tables and surprised us all with their synchronized craft once again, six years later. That's what makes their revival that much more special. Their reunion is something that we all didn't know we needed.
I'm personally a "sucker" for the JoBros, so untill this documentary comes out, I'll be watching the Jonas Brothers: The 3D Concert Experience on repeat!
- Jasmine Liu, YH Contributing Writer