ICYMI: James Gunn Ditching Marvel For DC as Possible Writer/Director for 'Suicide Squad 2'?!
Written by Kevin Donaldson. Published: October 13 2018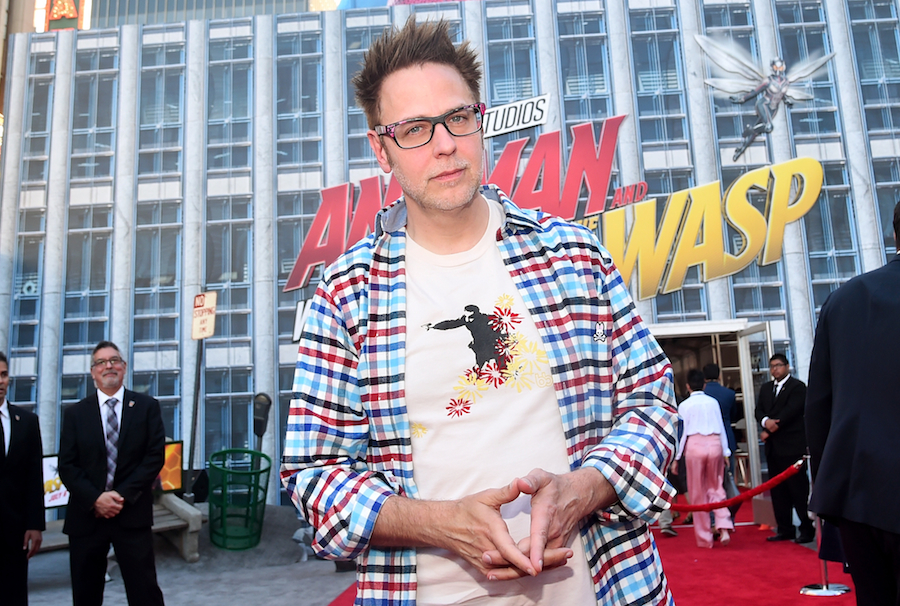 To put it lightly, Guardians of the Galaxy writer/directorJames Gunn had a... falling out with Disney. We all heard what happened this Summer, but no matter what side of the fence you sit on for this one, you can't deny the guy has talent. Now a couple of months out of the job of a lifetime with Marvel/Disney, it appears their main competitor, DC, has scooped Gunn up. Not only that, but he's been put on tap to write and director the sequel for DC's answer to Guardians,Suicide Squad.
It's now no secret that there is a major shake-up going on at DC. Henry Cavill and Ben Affleck have both been let go from their respective roles as Superman and Batman, the upcomingWonder Woman sequel will continue to be another standalone film taking place in the past, Shazaam has been shown to have a completely different tone than the other DC films, The Joker film has a completely different Joker than what we saw in the first Suicide Squad… we can go on for days here, people, with what we know that's changing. It should come as no surprise that Gunn's Suicide Squad 2 is said to be a total reboot as well.
What we don't know about this sequel is staggering at the moment. Obviously since it was just announced, you can forget a release date. Even though the Internet claims it'll be 2019, I wouldn't put much stock in it being that soon. The main questions I have are: (1) since this will be reboot, will it actually be called Suicide Squad 2, and (2) will the main stars Margot Robbie andWill Smith be back? Robbie playing Harley Quinn was seen as one of the stand-out parts of the first installment and is currently working with DC to make a Birds of Prey film that will feature her returning for the first time to the role. With what is being changed around and what is staying the same, it's hard to say exactly what is happening with these upcoming projects, but if I had to guess, I'd say at least Robbie will be in Gunn's Suicide Squad. Seeing in the coming months what and who will stay or change will be the most interesting part… but the plot thickens.
With Twitter being known for helping people get into movies, or at least expose how they should be in movies, it seems that Gunn's mainGuardians supporter, former pro-wrestler Dave Bautista, is asking where he can sign up:
I'm not sure how Disney and Marvel will feel about this one, but I for sure would love to see this team-up again, even if Bautista is only allowed to play a one-off villain.
(Image via Alberto E. Rodriguez/Getty Images)
- Kevin Donaldson, YH Contributing Writer